Return to Headlines
Dear Eagle Heights Families,
Our hope is that your family has had a wonderful end to 2018! As we embrace December, our leaders are working on filling emotional bank accounts. Stephen Covey reminds us that relationships are like bank accounts and we make deposits and withdrawals through daily interactions.
Some of the ways you can make a deposit is by spreading kindness. Students at Eagle Heights Elementary are completing a kindness challenge during December.
We would like to extend our kindness challenge to our families by asking you to "thank a teacher" through this
quick link.
This positive feedback will be shared with the teacher before Winter Break.
Please remember to send coats, gloves, hats, etc. as students do go outside for recess if the temperature/windchill is above 20* F.
Students in grades 4-6 will be receiving copies of their MAP scores along with a letter from Dr. Kratofil in the next week! The state has changed all of the proficiency scales which may affect some student scores appearing lower than normal. These scores will provide us a baseline as we strive to grow each year.
The semester ends on January 18 due to the late start of the school year. We have much learning to do; however, we can't leave out a few fun activities as we gear up for the winter break. In addition to the dress up days listed on the flyer below, we do have a Family, Leadership, and Passion Day on the afternoon of the 21st. We love highlighting our students' successes and interests during these times.
We encourage all students to read over winter break! Students in grades 5-6 can also practice their skills on Study Island.
Thank you so much for partnering with us to make Eagle Heights Elementary such a wonderful place. We are blessed to serve your children and families! Happy Holidays!
Enjoy a few pictures from our first Eagle Heights Elementary Winter Concert and Art Show!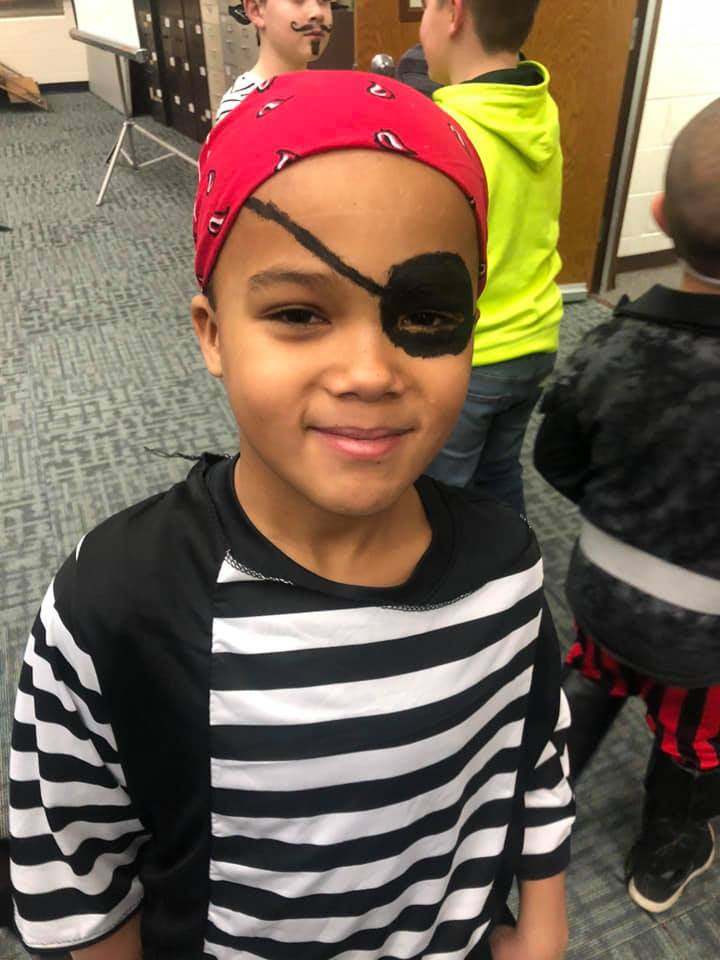 Please stop by the Smithville Mid-Continent Public Library to view the artwork on display!
INNOVATION
Thanks to all of the families that came to the 5th Grade Cardboard Arcade, it was a great evening of fun!
Kindergarten and First grade students continue to work on the design process in the Innovation Lab. They are working on their initial sketch and following that sketch to build.
2nd grade continues to focus on creating circuits using our Makey Makeys.
3rd through 5th grade are working on their typing skills before they head into their next project. 6th grade is beginning to work on their invention project that will last the majority of the year. Be sure to check out the awesome things we are doing in the Innovation Lab by following #EHECreates
LIBRARY
The Library has been a busy place. We have been working on library skills that help us locate a just right book in the library. Many student have been working on becoming Totally Twain by reading all of the Mark Twain nominees for 2018. You can find more info about being totally twain on the our
Also keep an eye on Mrs. Bennaka's Twitter for pictures from the library. #ehereads
COUNSELOR
During the month of November and December, counseling lessons have been focused on teaching the Zones of Regulation. The Zones of Regulation help students self-regulate their behaviours, emotions, and sensory needs. The Zones can be compared to traffic signs. When given a green light, one is "good to go". A yellow sign means be aware or take caution. A red sign means stop. The Blue Zone can be compared to the rest area signs where one goes to rest or re-energize.
All of the zones are expected at one time or another, but the curriculum focuses on teaching students how to manage their Zone based on the environment and people around them. For example, when playing on the playground or in an active/competitive game, no one would think twice about one being in the Yellow Zone, but that would not be same in the library. I hope your student finds this information to be helpful not only at school but a tool you can use at home as well. The more children are able to name or identify their feelings the better we as parents can offer help in teaching them ways to regulate their feelings.
Please reach out to me at anytime if you have questions or if I can be of help to you or your student. My email is
downeyc@smithville.k12.mo.us
Music
Kindergarten and first grade will be playing Mallet Madness in which the students will be playing mixed percussion and xylophones. We will switch instruments often and students will have the opportunity to play 5-10 different instruments in one class.
Fourth through Sixth will be doing a rotation on the Ukuleles, recording loops on the looping pedals and doing a comparative study of historical versions of the Star Spangled Banner.
The Eagle Heights Jubilee will be performing December 18th at 7pm at the PAC in a combined concert with the choirs of Horizon and Maple Elementary Schools.
Physical Education
Please make sure that your child is bringing athletic shoes through the winter months. With all the bad weather I understand that your child might need to wear boots to school. I have encouraged your child to pack athletic shoes in their backpacks so they can change into them before PE.
School Start Time:
8:45 a.m. (Monday, Tuesday, Thursday, and Friday)
9:05 a.m. (Wednesday)
School End Time:
3:40 p.m. Monday-Friday
Students being picked up by parents and students riding the buses will be dismissed at 3:35 p.m.
Birthday treats must fit the healthy snack standard in order to be served at school. Please keep in mind that you can order birthday treats from OPAA to ensure that they fit the smart snack standard. Please contact
CurtisA@smithville.k12.mo.us
for ordering.
Homemade birthday treats will not be permitted. Please see the list below for ideas for healthy snacks that may be sent for birthday treats:
The Healthy Hunger-Free Kids Act of 2010 directed the USDA to establish science-based nutrition standards for all foods and beverages sold and/or served to students in school, during the school day. Smart Snacks in School Beverage Standards can be found
here
.
Our mission is to be awesome for kids and in turn be awesome for our community! If you need anything or have questions, please reach out! Together we make a great team!
Mrs. Carroll Mrs. Schrage
Assistant Principal Principal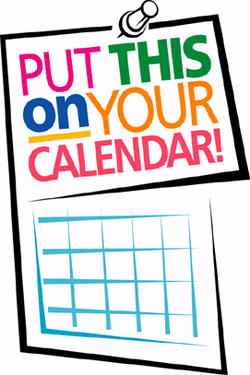 Dec. 12:Late Start Wednesday, K-6 students may arrive at 8:50 AM, School begins at 9:05 AM, No EC Classes
Dec. 18: Eagle Heights Jubilee Concert 7PM located at PAC
Dec. 19:Late Start Wednesday, K-6 students may arrive at 8:50 AM, School begins at 9:05 AM, No EC Classes
Dec. 21:Family, Leadership, and Passion Day
Dec. 24-Jan. 1: Winter Break, No School
Follow Eagle Heights PTO on Facebook!