Enjoy your Spring Break!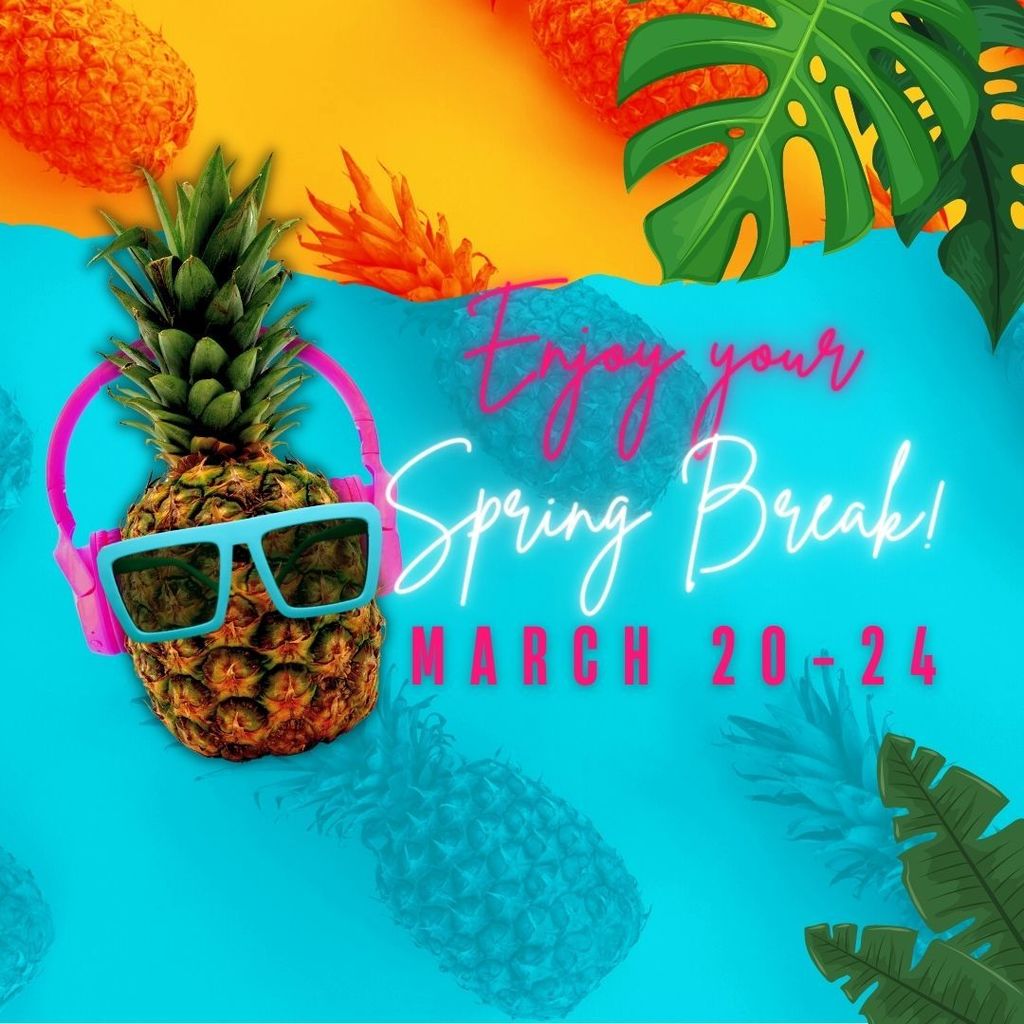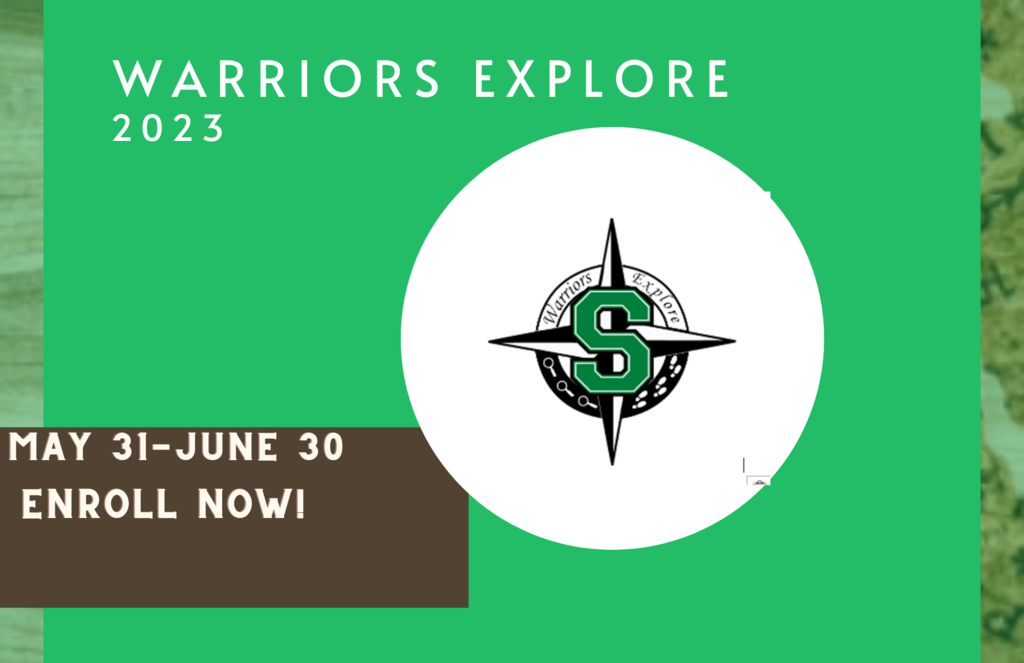 Spring Pictures are Friday, March 17th! You will receive proofs and can purchase them from Reed Portrait Group after you see them.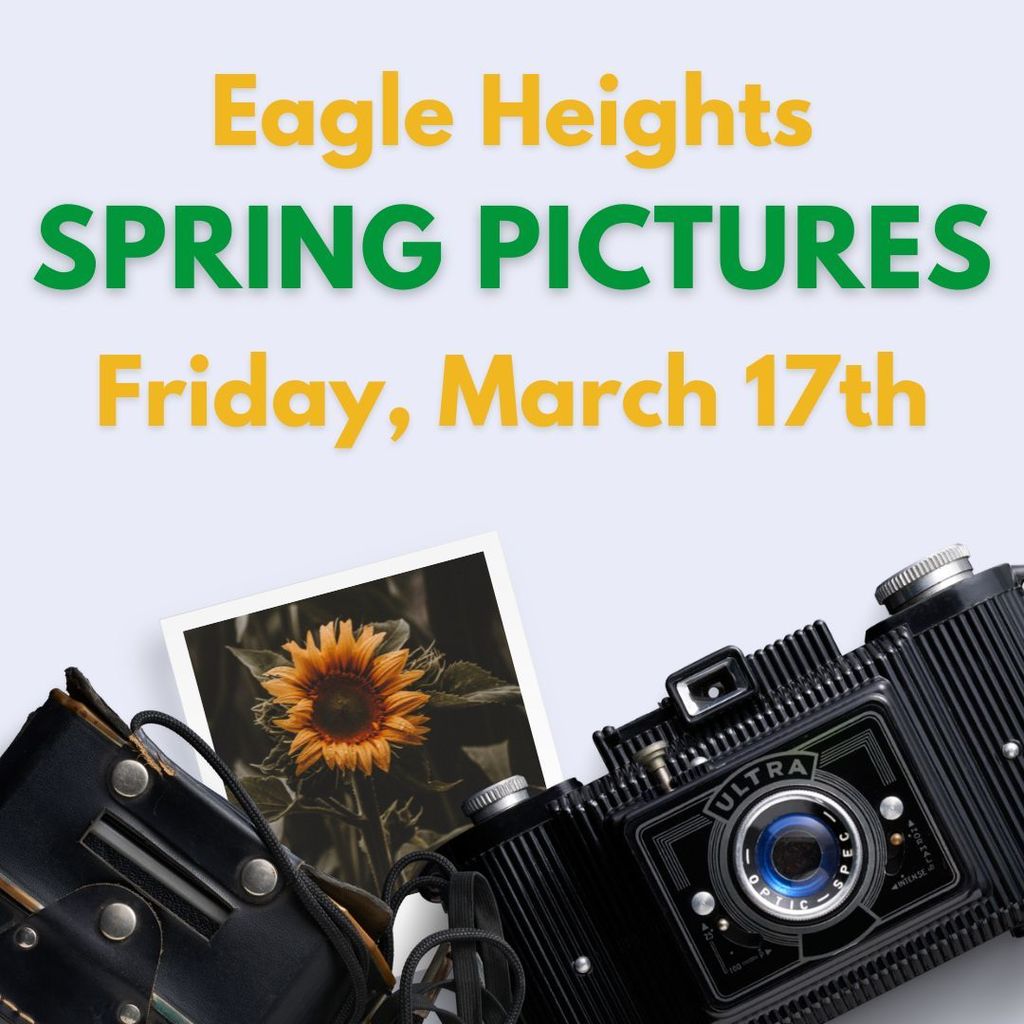 Enroll now for summer fun with Smithville Schools! Warriors Explore is a fun, interdisciplinary, extended-learning opportunity for students who will enter kindergarten through eighth grade in the fall of 2023. The full-day summer program will be held May 31-June 30. The registration deadline is April 7.
https://ps.smithville.k12.mo.us/public/home.html
#ssdpride

Reminder: The Smithville Girls Soccer Clinic is Saturday, March 11th!
🏁Our Eagle Heights Fun Run has begun! Today students experienced our kickoff event to start raising funds for Eagle Heights Elementary. This program only lasts for ONE WEEK, so please register your student TODAY on MYBOOSTER.COM. Share your donation page with family and friends. 💥Register your student for our all-inclusive event 💥 Thanks for your support of Eagle Heights Elementary!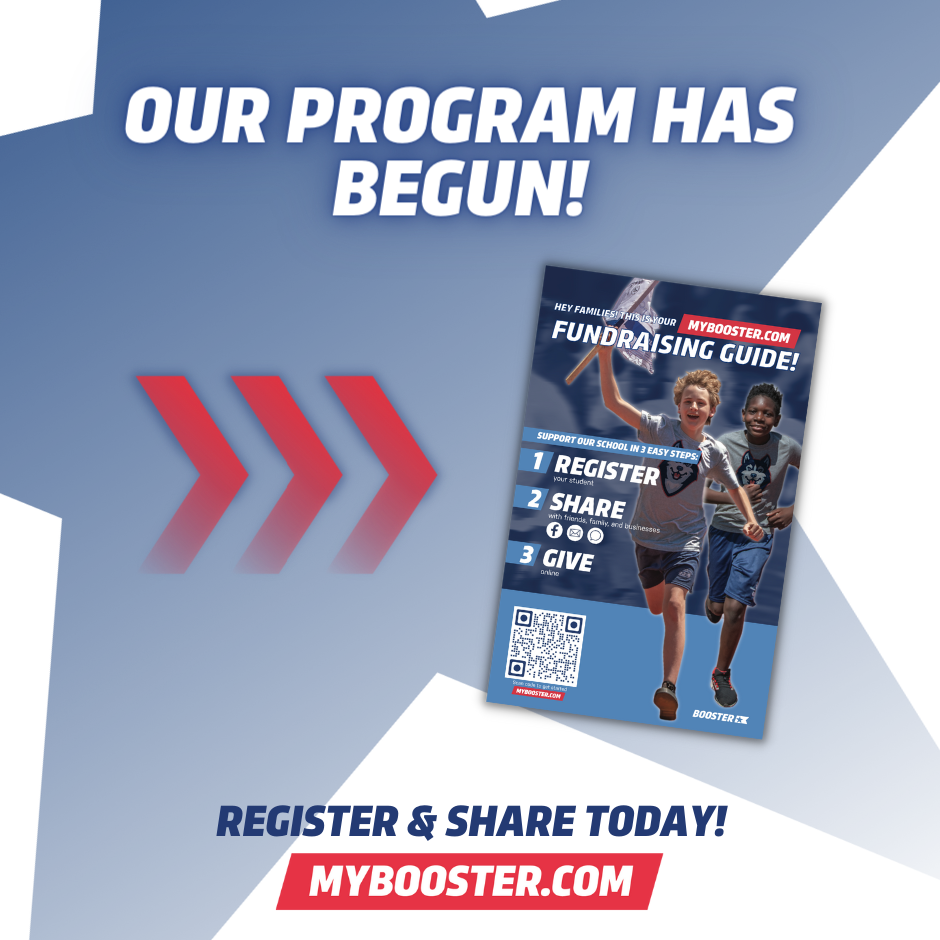 Our Boosterthon schedule is as follows for 3/15: 09:05-10:05–3rd Grade/2nd Grade 10:15-10:35–AM Pre-K/(Muck) 10:40-11:40–4th Grade 11:50-12:10–Full Day Pre-K (Uptegrove/Martin) 12:20-12:40–PM Pre-K(Muck) 1:00-2:00–6th Grade/5th Grade 2:10-3:10–Kindergarten/1st Grade ======================================================== **Our initial plan is to have the Fun Run outside, weather permitting. If the weather does not permit, we will do a Glow Run in the Gym, during each grade level's Encore time** Parents are welcome to come up, sign in at the office, and cheer their kids on during their child's time!
Just 1️⃣ week until kick off for our Eagle Heights Fun Run! You can get a head start by registering your student and donating TODAY to help our school. Head to MYBOOSTER.COM now to register and give to our fundraiser. Thank you for your support! ❗️Reminder: there are just a few days left to register your student before 03/07/2023. Any parent/guardian who registers their student early will be entered to win 1 of 2 gift cards to a local restaurant. The winner will be announced on 03/07/2023.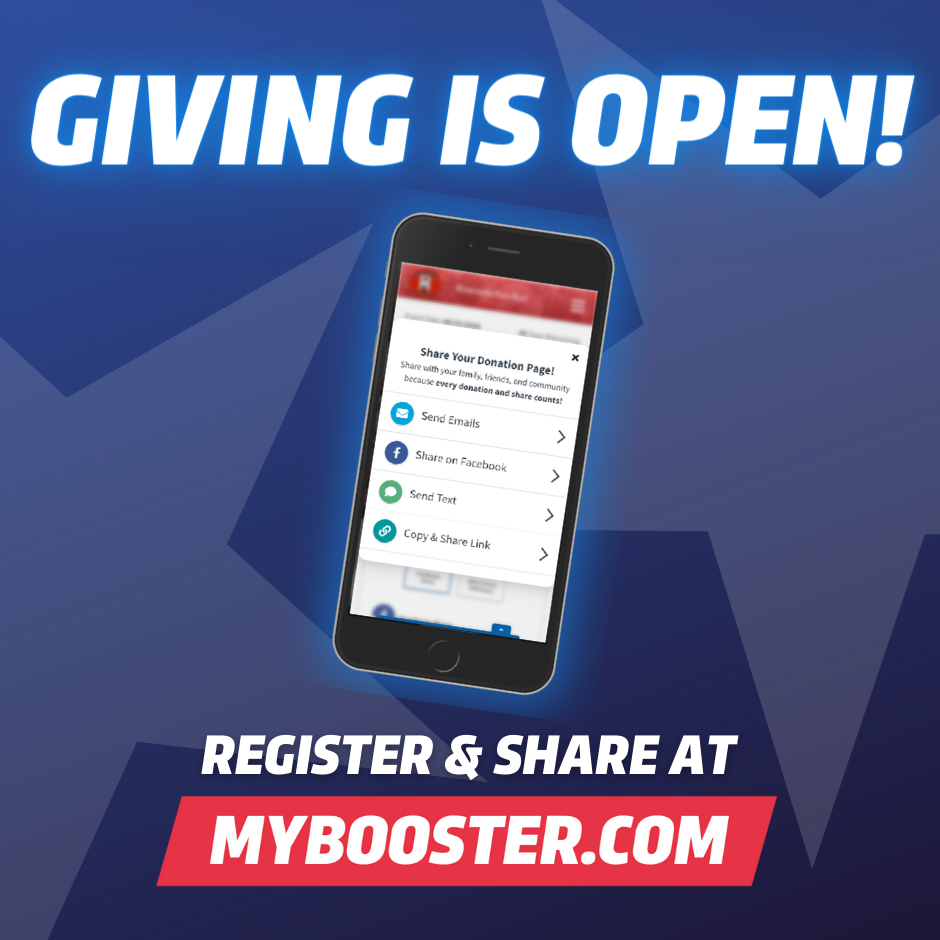 Giving is open for the Eagle Heights Fun Run!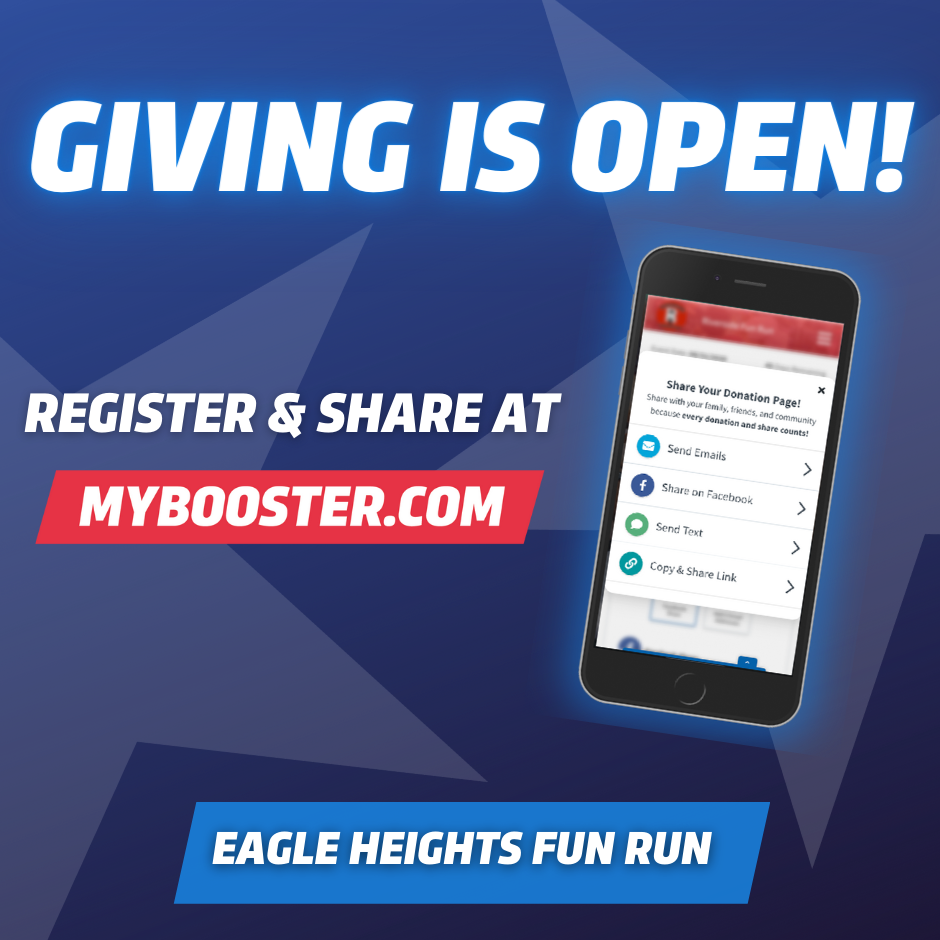 Spring Youth Baseball Camp flyers are going home with your students! Registration and Camp will be March 2nd.

It's almost Read Across America week! Join us in our dress-up days at Eagle Heights to celebrate next week!

⏰ IT'S TIME ⏰ Registration is open for our Eagle Heights Fun Run kicking off on 03/07/2023. 💥 Register before 03/07/2023 to enter into our parent sweepstakes to earn one of two $25 gift cards to a local restaurant. Two winners will be chosen on 03/07/2023. ❗️ Registration is the first step in helping Eagle Heights Elementary reach our fundraising goal. Once you're registered, you have access to all of the fun sharing & donation features to help us raise funds. Don't wait! Head to mybooster.com today. Thanks for your support!


Eagle Heights is hosting a Fun Run! Sign up begins February 21st!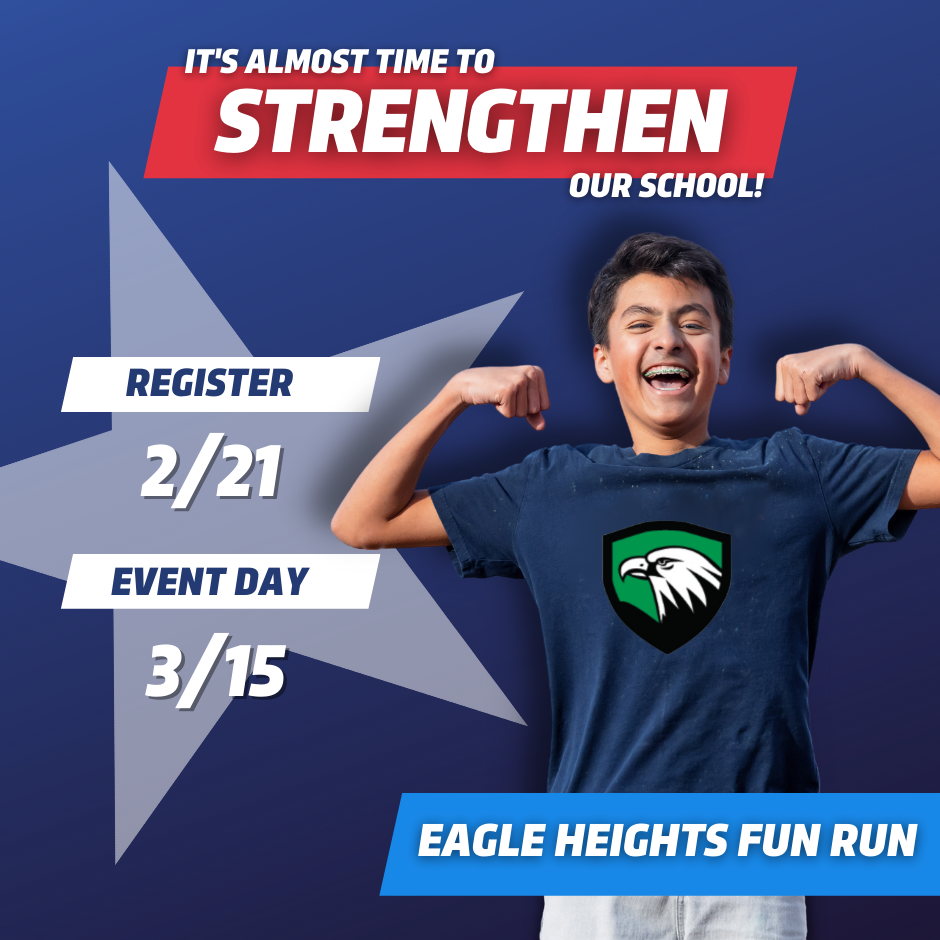 Order your 2022-2023 Yearbooks now! Order forms are going home with your students today, please return them by February 24th or pay online at smithville.revtrak.net and click on Eagle Heights.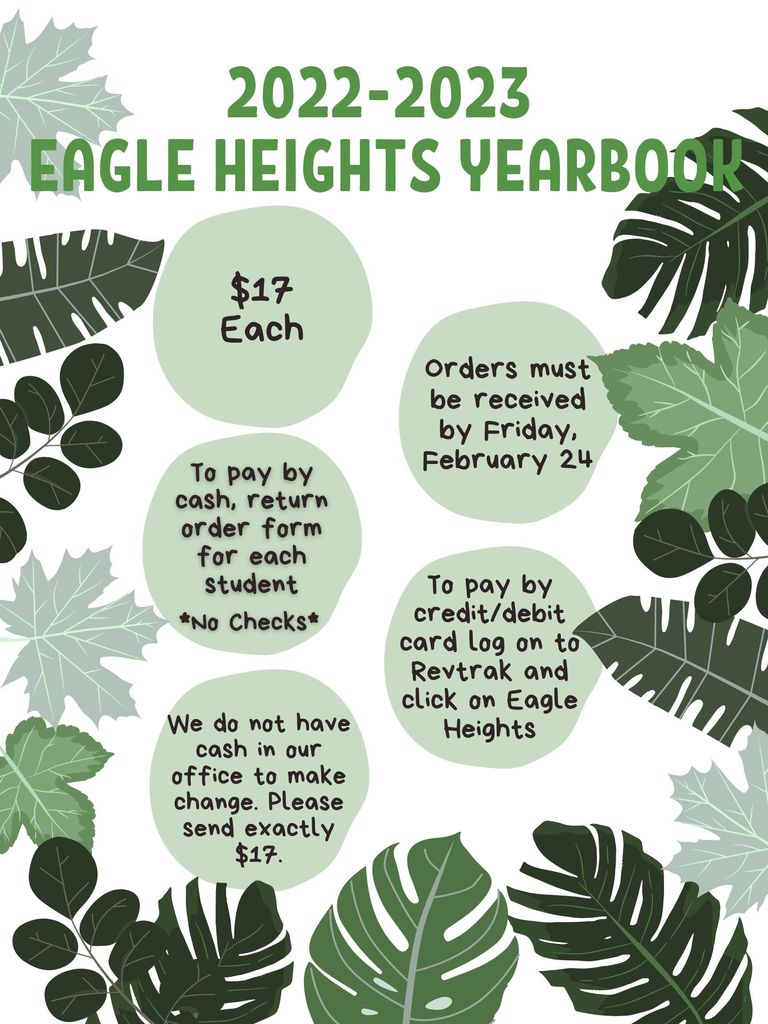 Keep an eye on our social media and your email inbox for an announcement from Eagle Heights soon!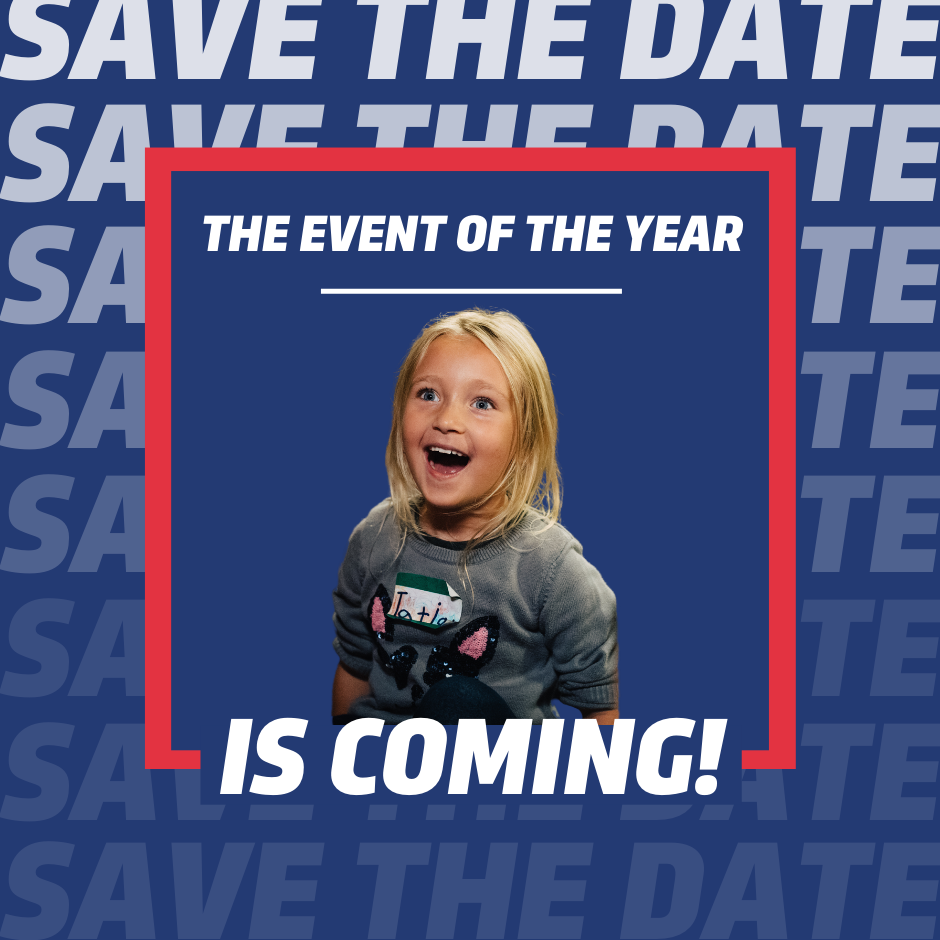 The Warrior Closet will be open in February, stop by any of the times listed to find spring clothing for your students!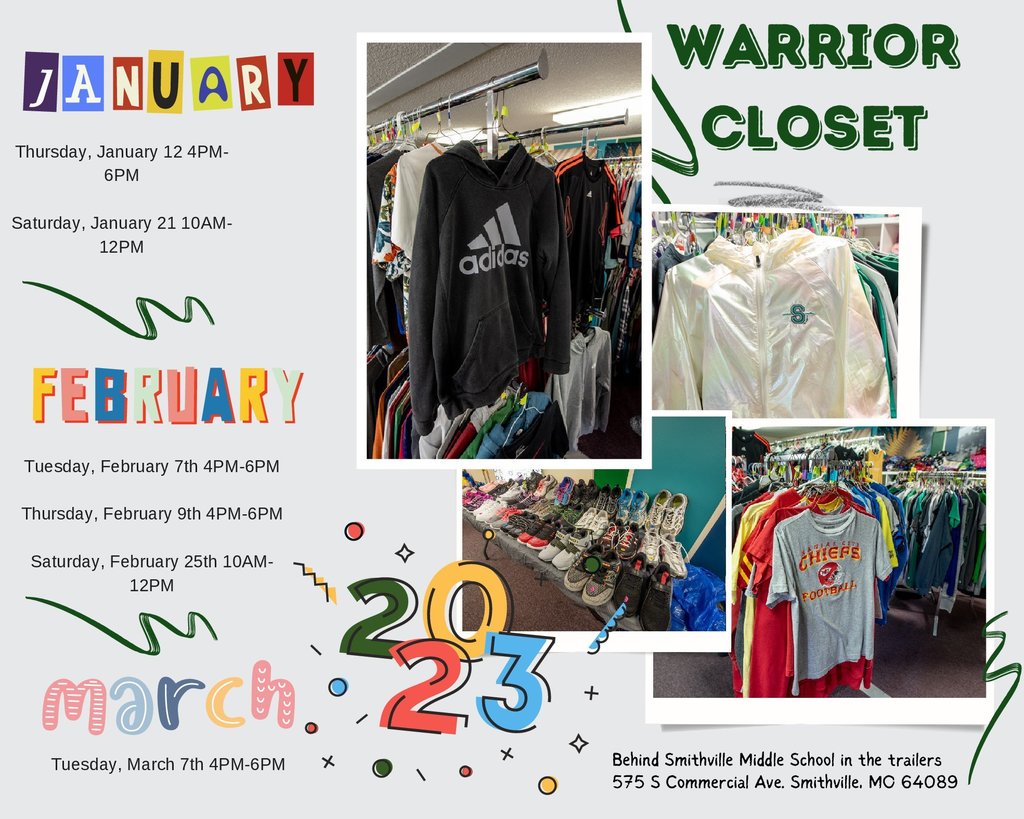 Cheer on the Chiefs and dress up all week long!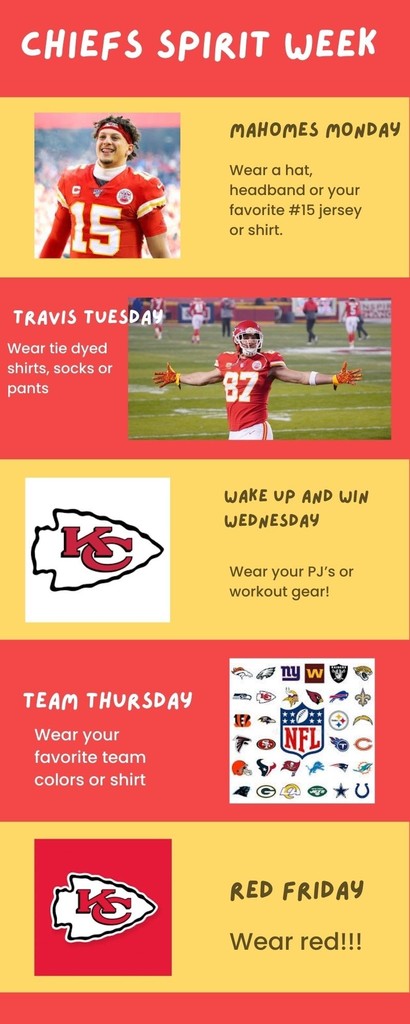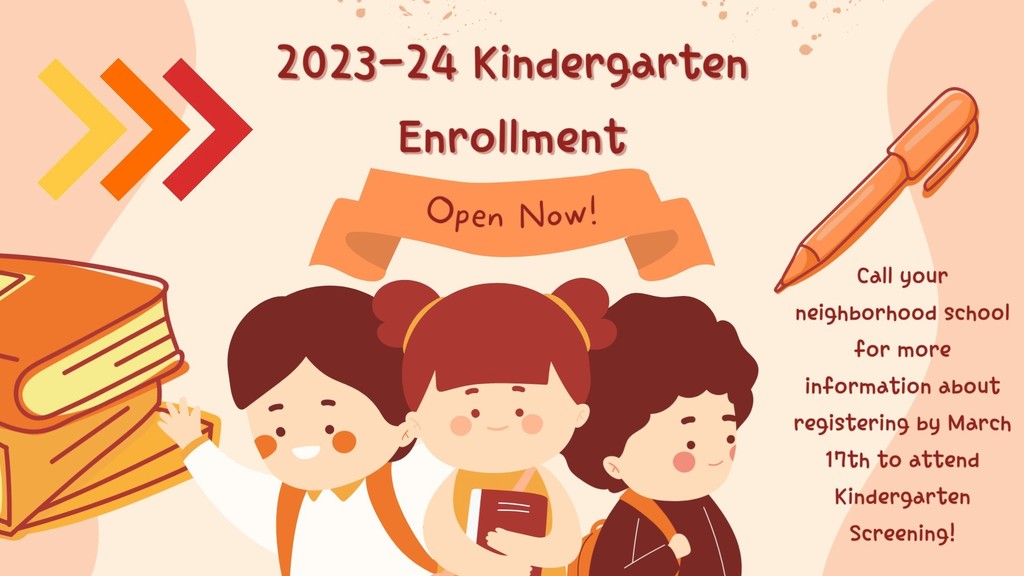 Eagle Heights is hosting a food drive! Bring your items on February 6th - 10th for a chance to help the community and put in your vote for you think who will be the Super Bowl Champs!