Now Hiring!

Now Hiring!


5th Quarter! This Friday! Downtown!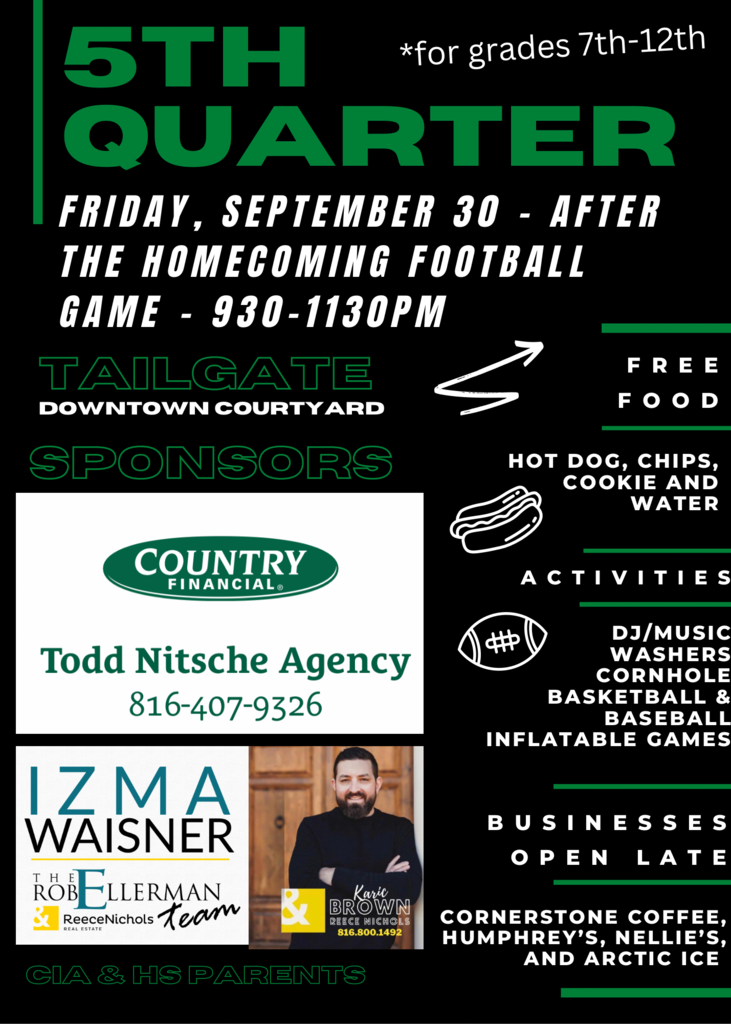 5th Quarter - Fri, Sept 16th! After the Football game, Downtown, 9:30-11:30pm All Middle School and High School students are invited to attend 5th Quarter! Free Pizza, Music Games! This FREE event is sponsored by Smithville Community in Action!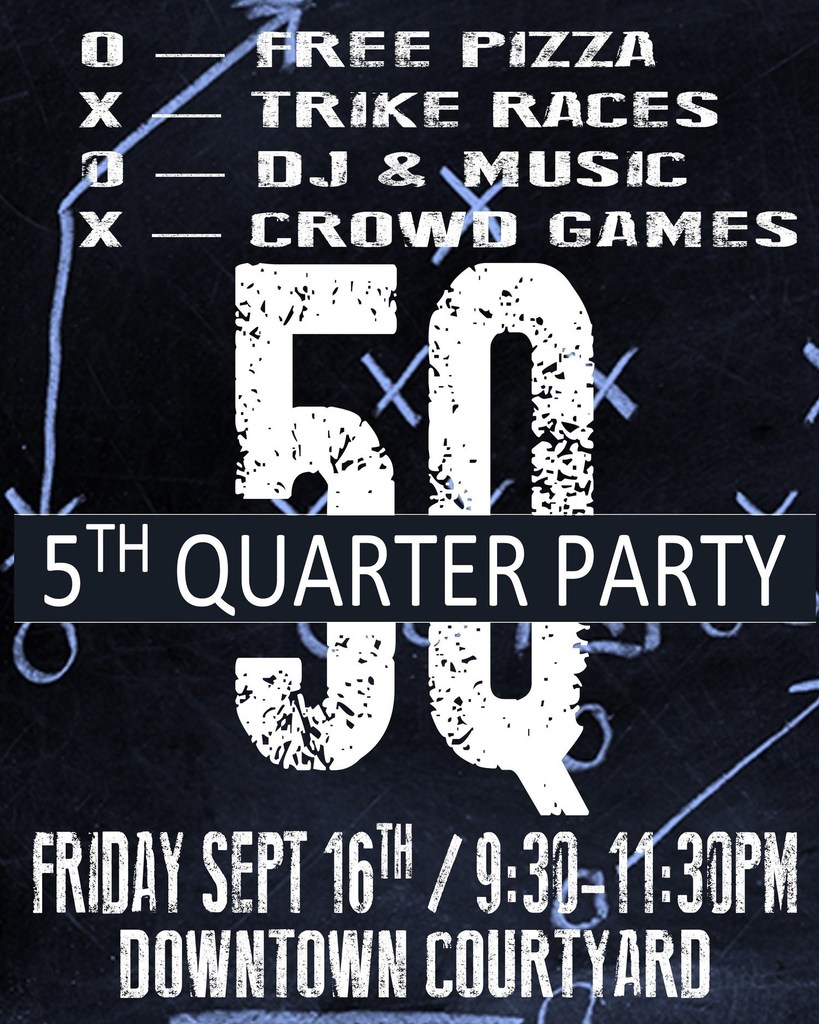 Football Gam Tonight!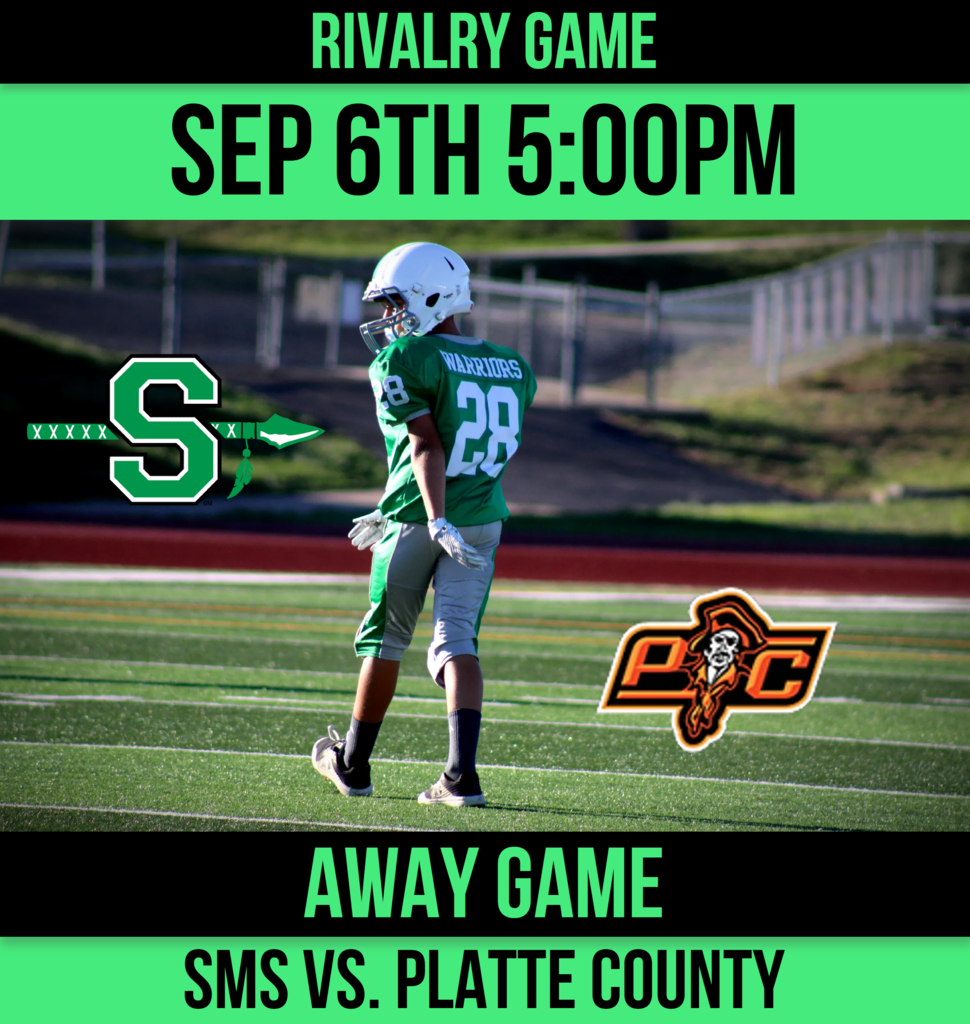 CIA sponsoring 5th Quarter on the square! September 2nd after the football game until 11:30pm for all 7th - 12th grade Smithville Students!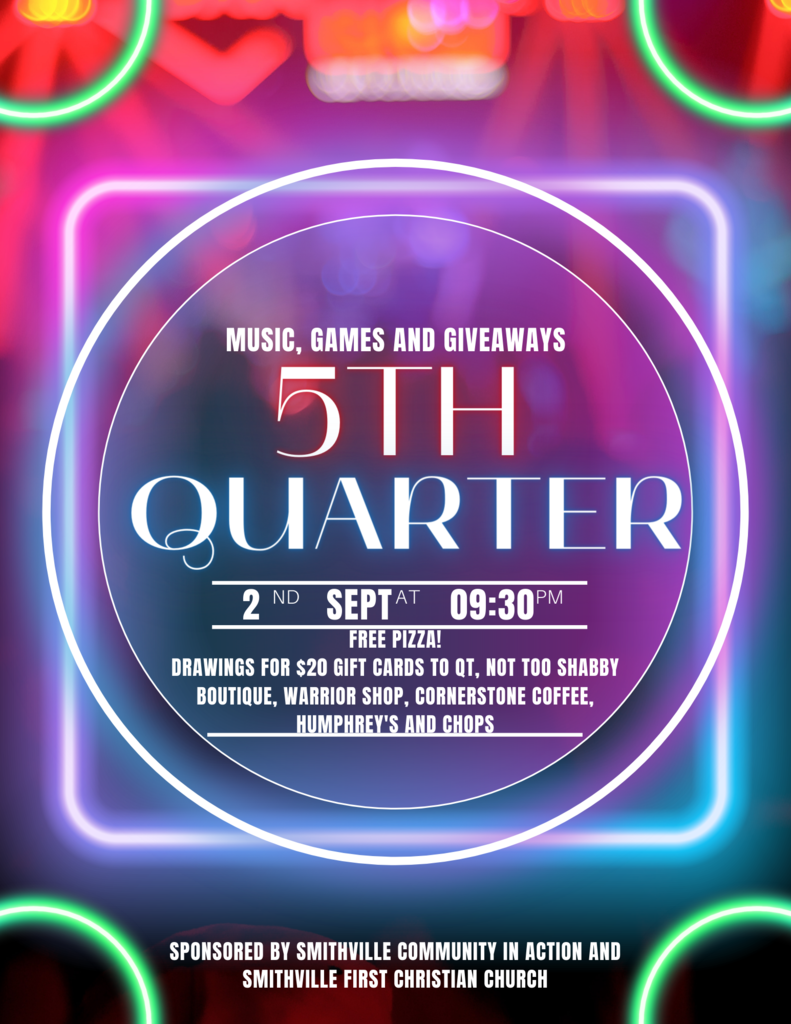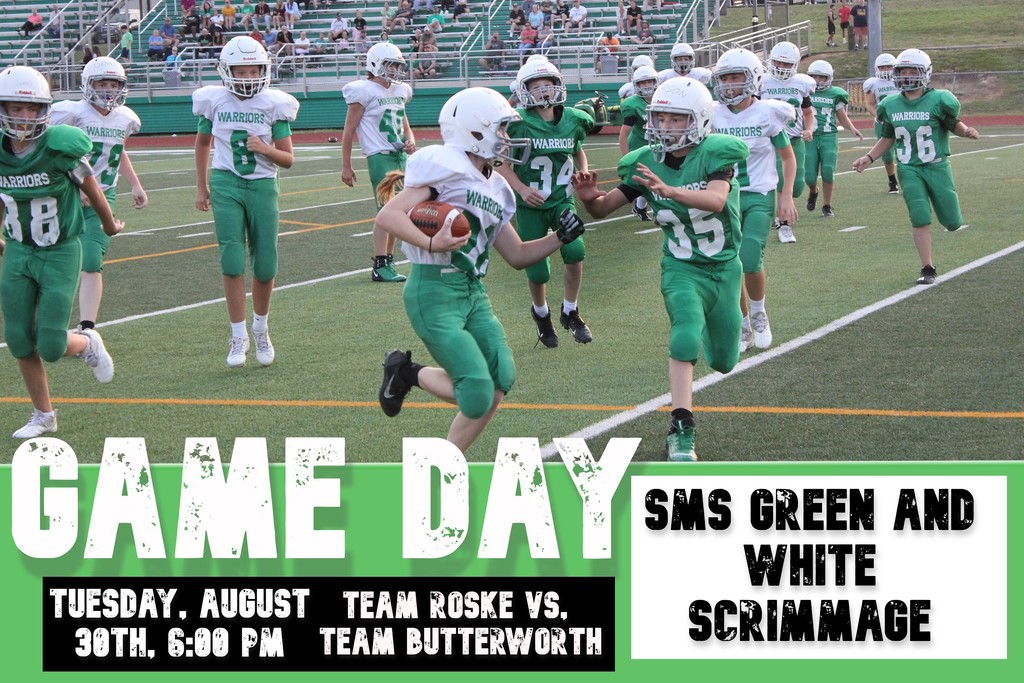 Smithville Community in Action is sponsoring the 5th Quarter again this year! If you are in Middle School or High School, join us Friday, August 26th, in the downtown courtyard right after the home football game. Grace Community Church of Smithville, MO and North Lake Church will have a Game Show with over $200 in prizes. They will also have free hot dogs! Plus Nellie's Sweet Shoppe Cornerstone Coffee and Humphrey's Bar & Grill KC will be open late. This event will have plenty of supervision but parents are also welcome to stay.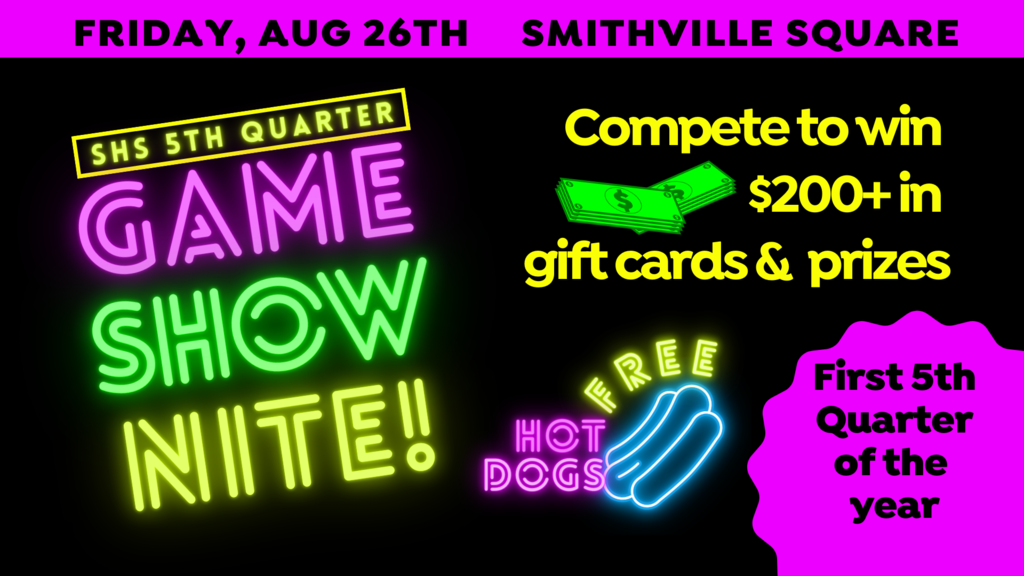 SMS is holding a toy drive Sept 6th -9th!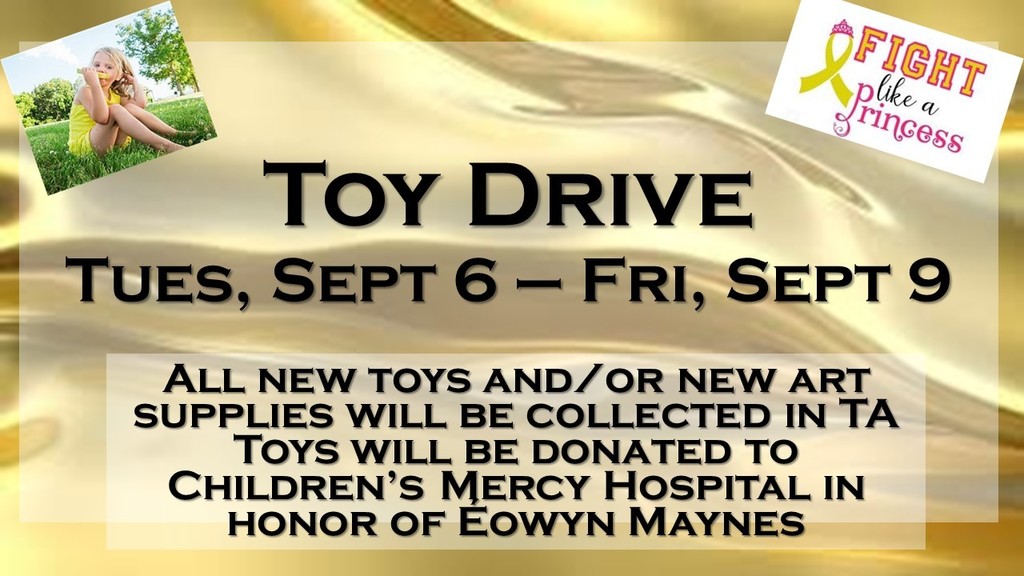 Fall Sports are starting... Please make sure your Privit account says "Cleared", if not, you will not be allowed to participate!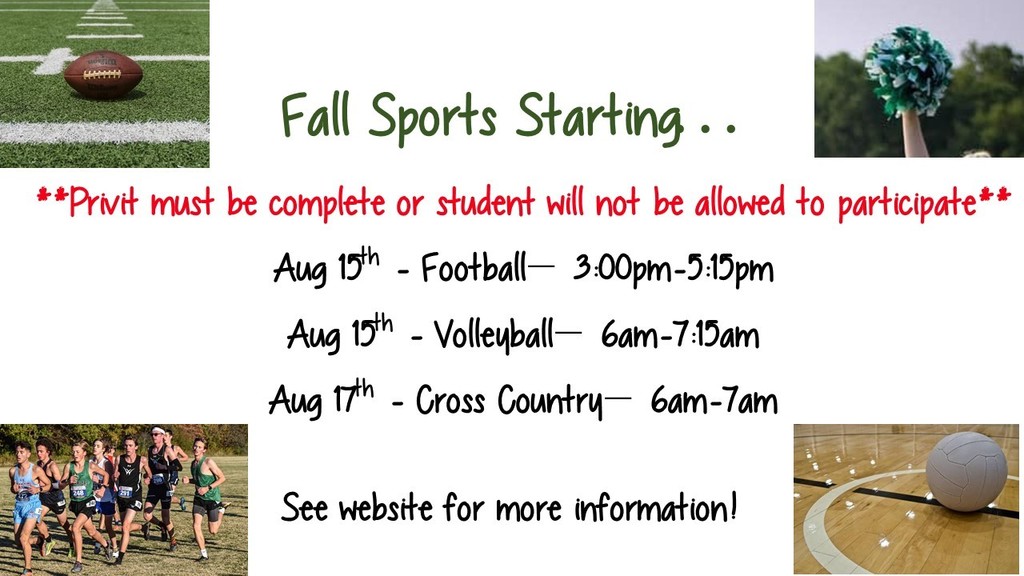 Smithville Middle School Parent Group (MSPG) would like to invite you to the first meeting of the year! Mon, August 15th at 7pm in the MS Cafeteria Please join us to help plan a fantastic year for our students and staff!
Back to School Night! August 17th - 6-8pm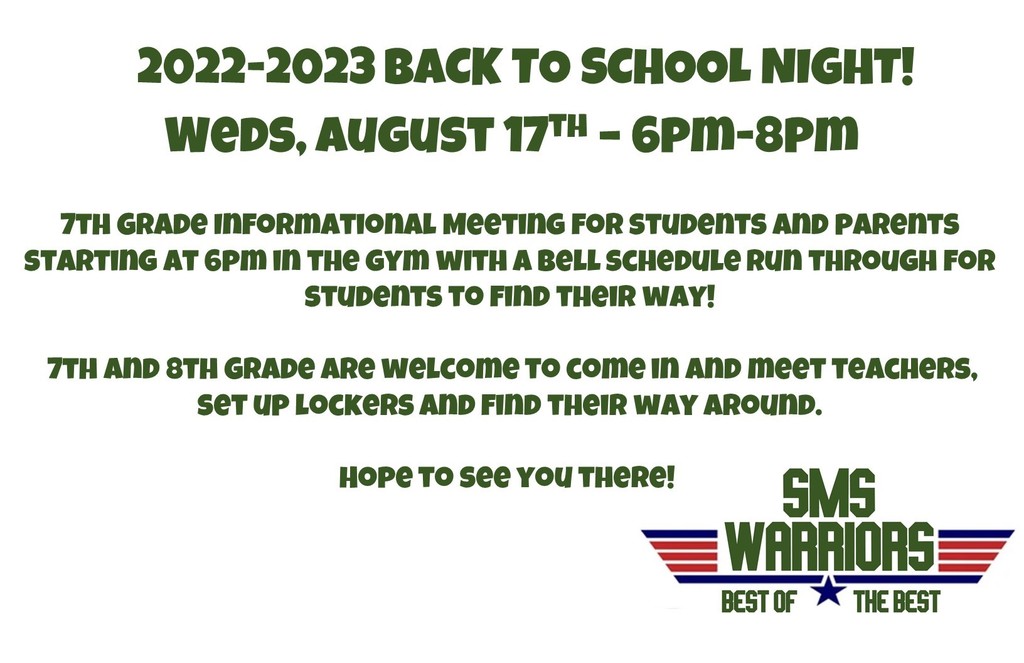 Haley Jordan is named Smithville School District's 2021-2022 Teacher of the Year. Congratulations, Mrs. Jordan!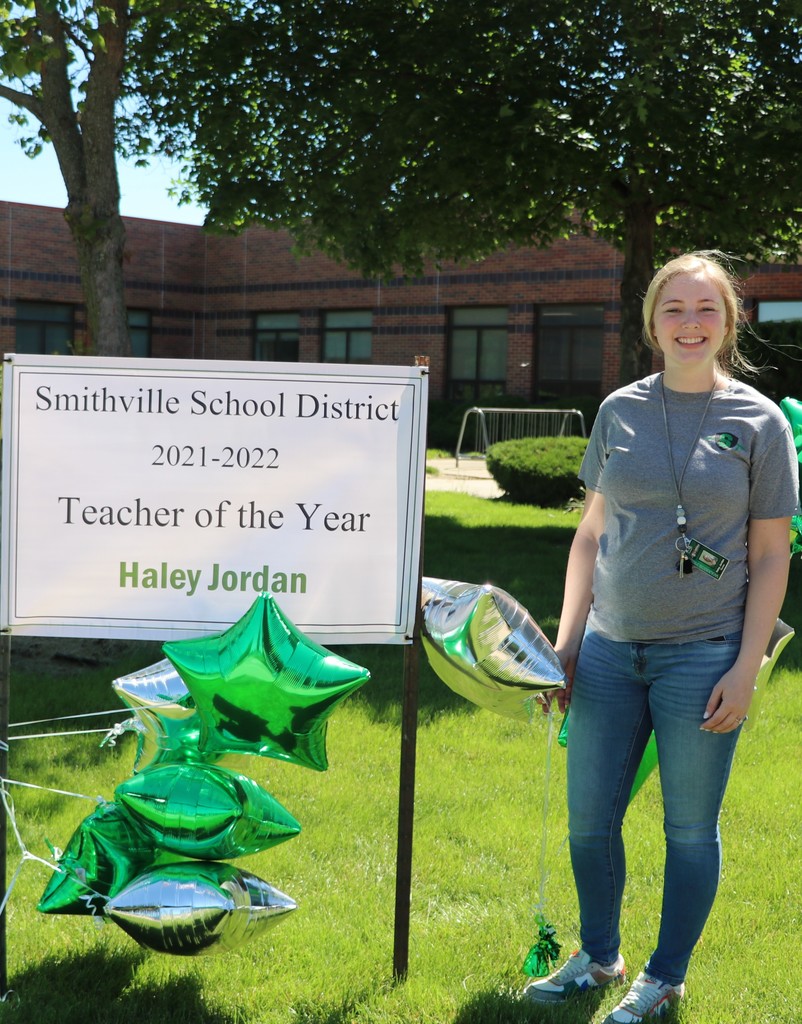 Welcome to our new website! Smithville School District has transitioned to a new website platform with Apptegy. We are excited to have up-to-date and easy to access information! Coming soon is a Smithville School District app located in the Google Play Store and Apple App Store. Stay tuned for more information.