This week is Suicide Prevention Week This morning our Counselors greeted students and handing out information about suicide prevention.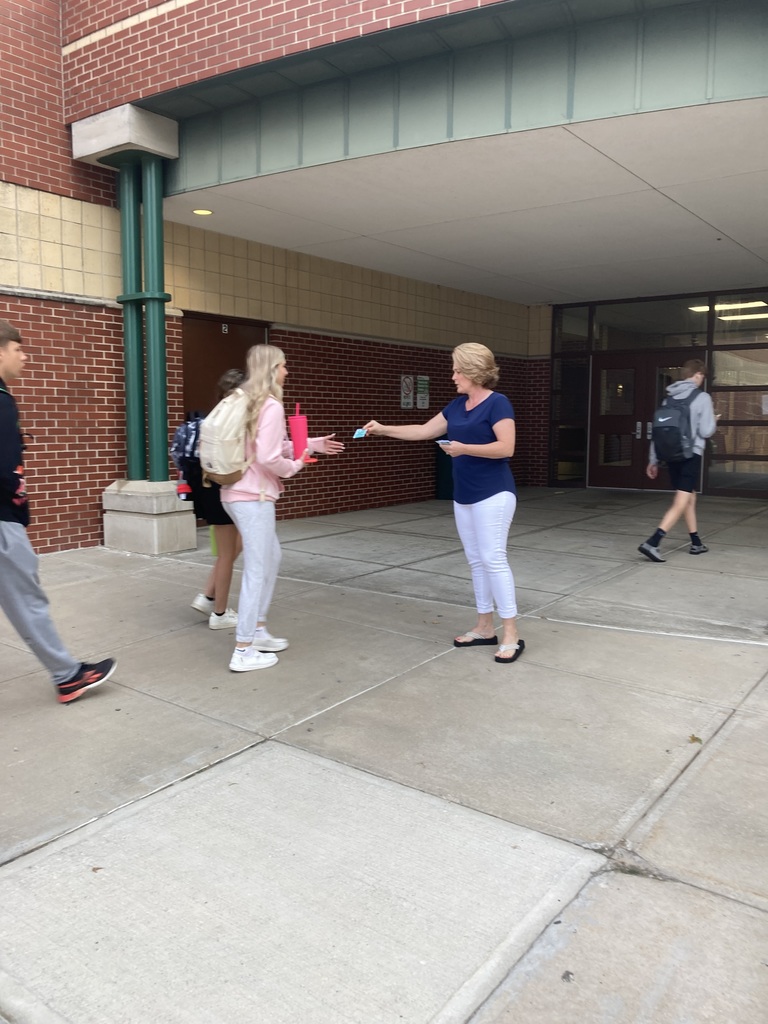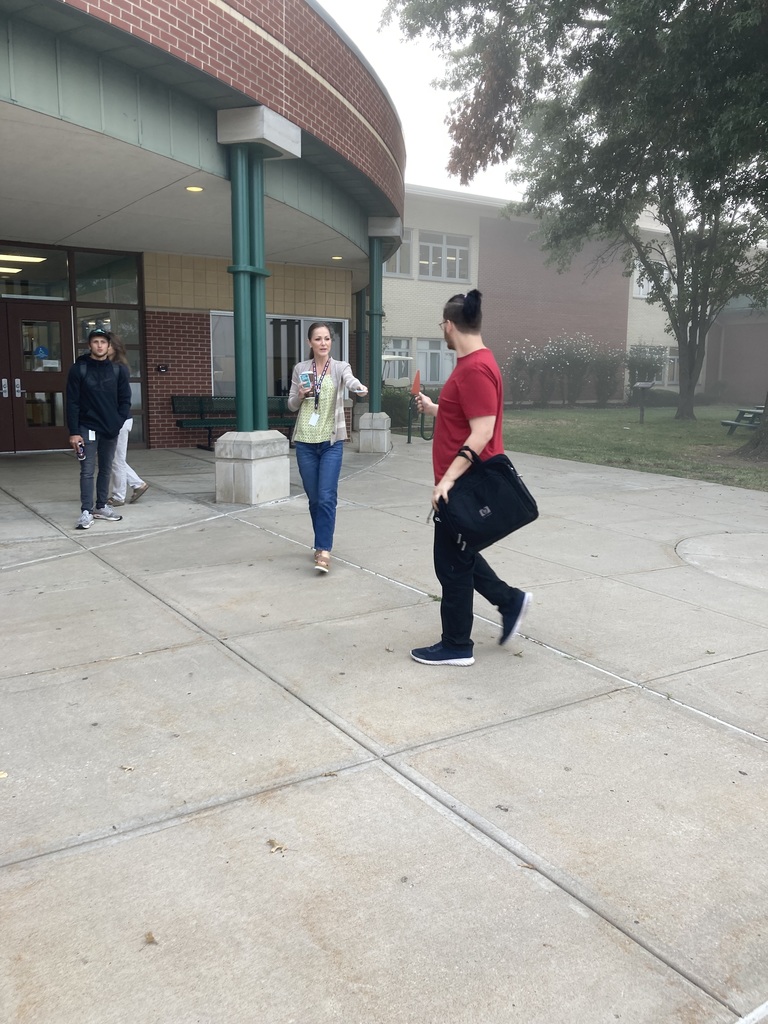 Chipotle Fundraiser - Wednesday, Sept 7th from 5-9pm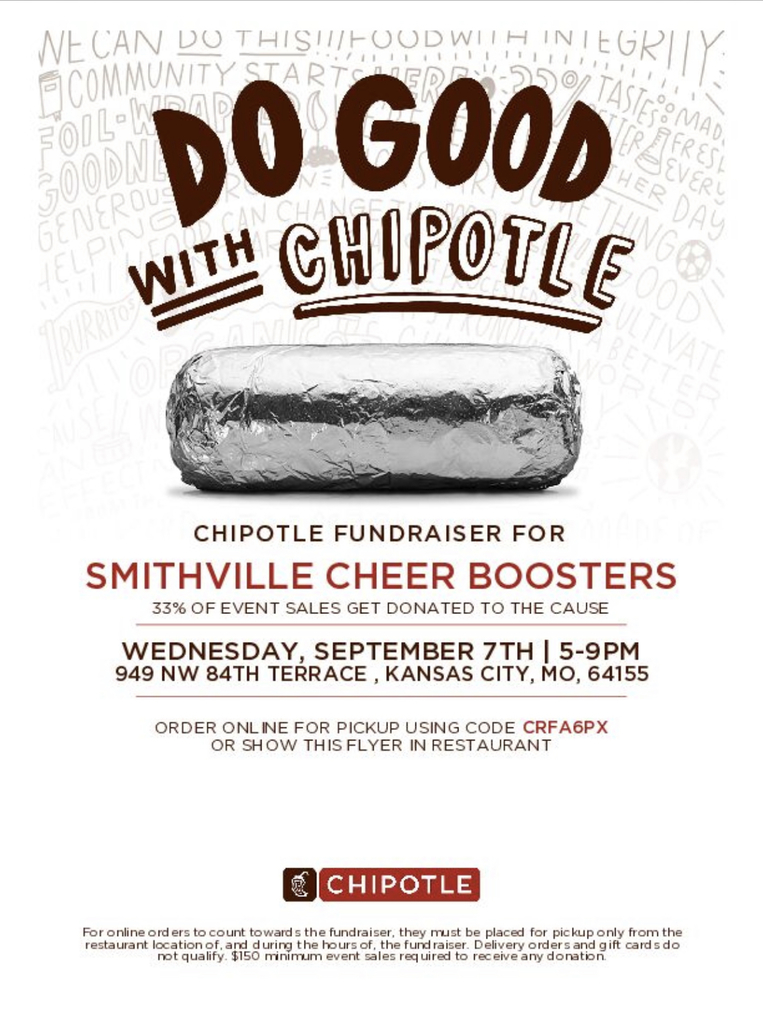 There was an unexpected visitor at Smithville High School today!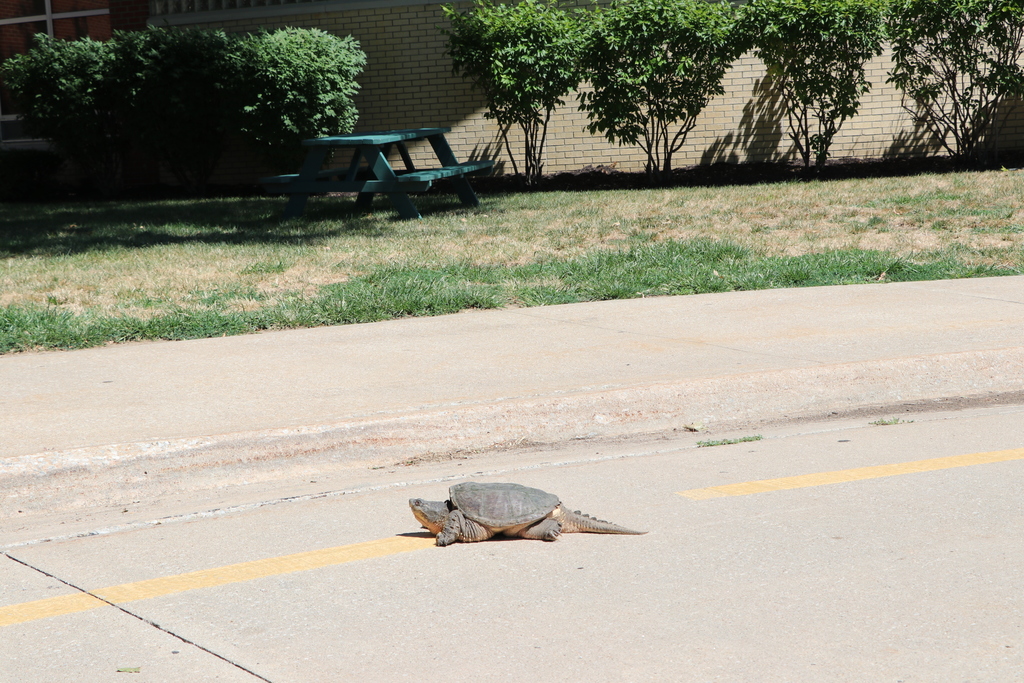 Daily Announcements for 8/25/22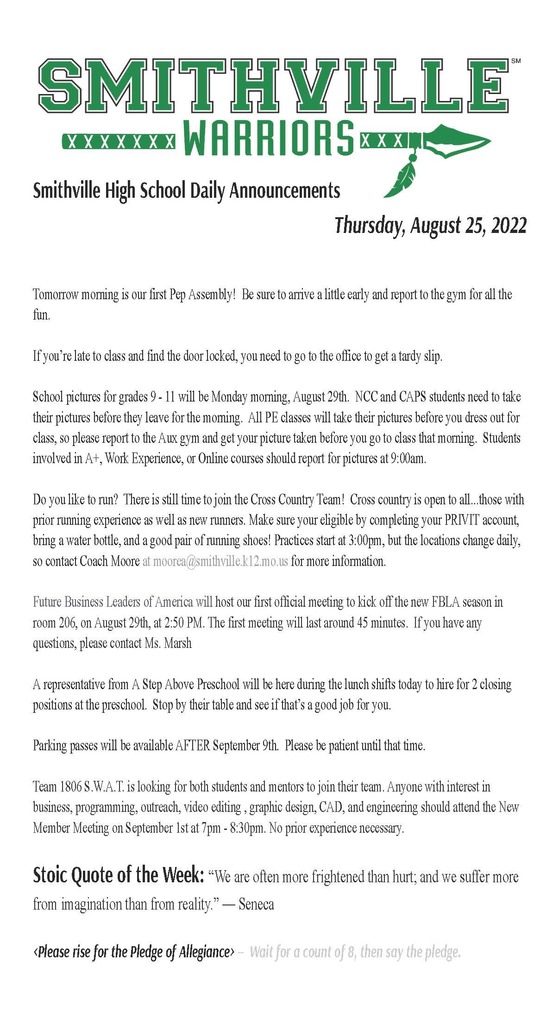 Team 1806 S.W.A.T. is looking for both students and mentors to join their team. Anyone with interest in business, programming, outreach, video editing , graphic design, CAD, and engineering should attend the New Member Meeting on September 1st at 7pm - 8:30pm.
Afternoon bus line-up for MS/HS This is the order the buses will arrive/ leave in the afternoon: first wave - 11, 9, 15, 26, 2 second wave - 18, 12, 16, 4, 24 third wave - 7, 10, 1
Daily Announcements for 8/23/22
2022 Colorado Peach Update I am sending this message to make sure we have not left anyone off of our Peach Customer List. I have had three students helping me contact our Peach Customers and confirming orders. However, our records are not complete. Just for the record, if you ordered Peaches from the Smithville FFA Chapter last year, I placed an order for you this year. I have tried to get that message sent out on our School Website and our Smithville FFA Chapter social media outlets. However, I know we have not connected to everyone. So if you are reading this email, and myself or one of the Smithville FFA Members have confirmed your Peach Order for the 2022 year, then you can disregard this message. If you have not been contacted and still want your peaches, then I have your order on file, and you just need to wait for the Peaches to arrive. If you are not interested in getting peaches this year, I would ask that you send me a quick message, (
viebrocj@smithville.k12.mo.us
) and I will take your name off of our list for this year. This would be really helpful, so that I can get peaches to those folks who really want them. I am sorry this seems so confusing, our students are learning and so am I. :-) Peaches are $40.00/ Case (There is $3.50 Fuel Surcharge per case) 18 lbs. / Case Tentative Expected Arrival Date: Tuesday September 6th, 2022 Reminder-- Peaches are a "short" shelf life item. They will need to be picked up very quickly upon arrival. Thank you again for your continued support and patience as we try to train a new group of students the finer points of customer service. Best Agricultural Regards, Johnny D. Viebrock

Smithville High School Athletics and Activities Department has partnered with HomeTown Ticketing for purchasing online tickets to home events. Fees for using this service have been removed. After your purchase is complete you will be able to receive mobile-friendly, digital tickets via email or text to your device. You can print your tickets or display the ticket on your phone to get into Smithville High School Home Events. No cash will be accepted at the gate; a digital ticket is required. A free Golden Pass for 55 years + can be obtained at the District Office or ID can be shown at the entry gate. To purchase tickets, go to smithvilleschooldistrict.net, under Schools select Athletics & Activities, click Tickets at the top of the page.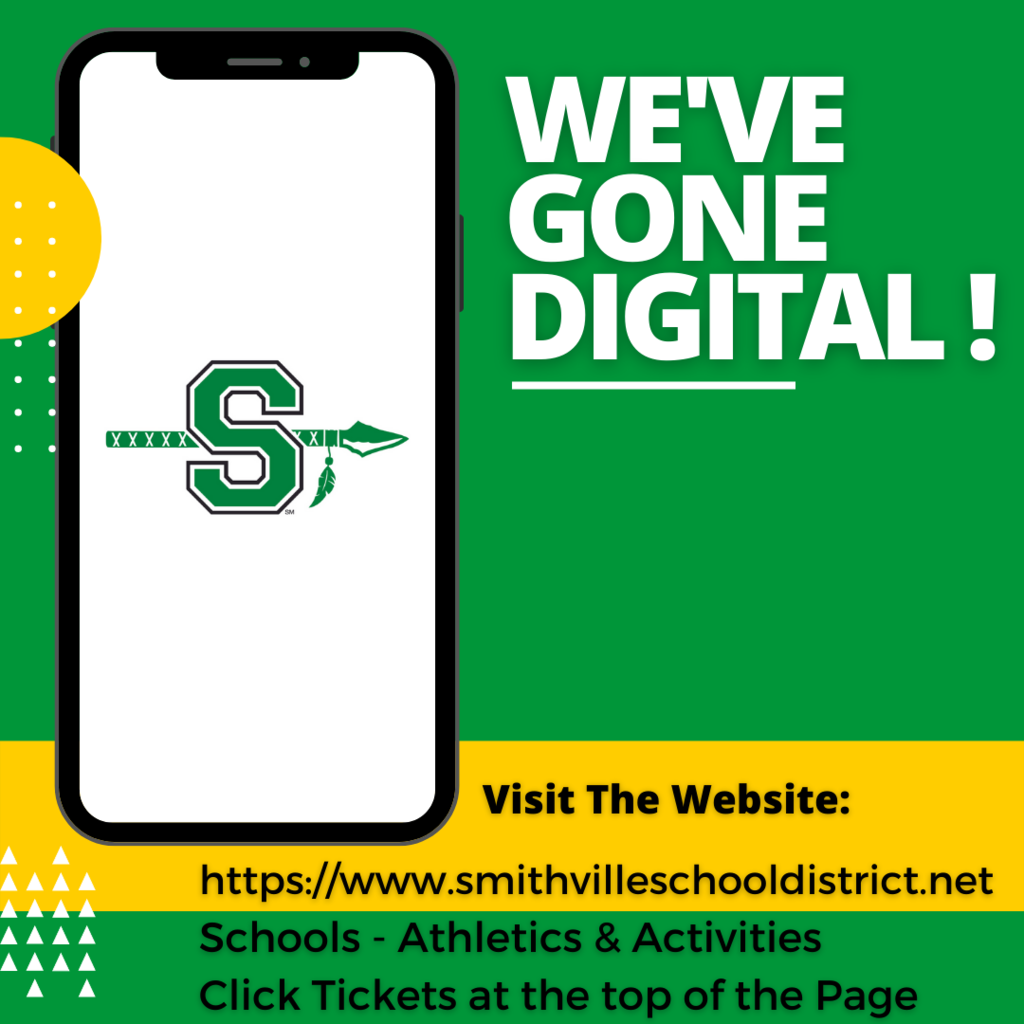 New Traffic Plan for Morning Drop off Below is a diagram of the new traffic plan for dropping off students at the high school in the morning. Please contact the AD, Darren Shaffer if you have any questions.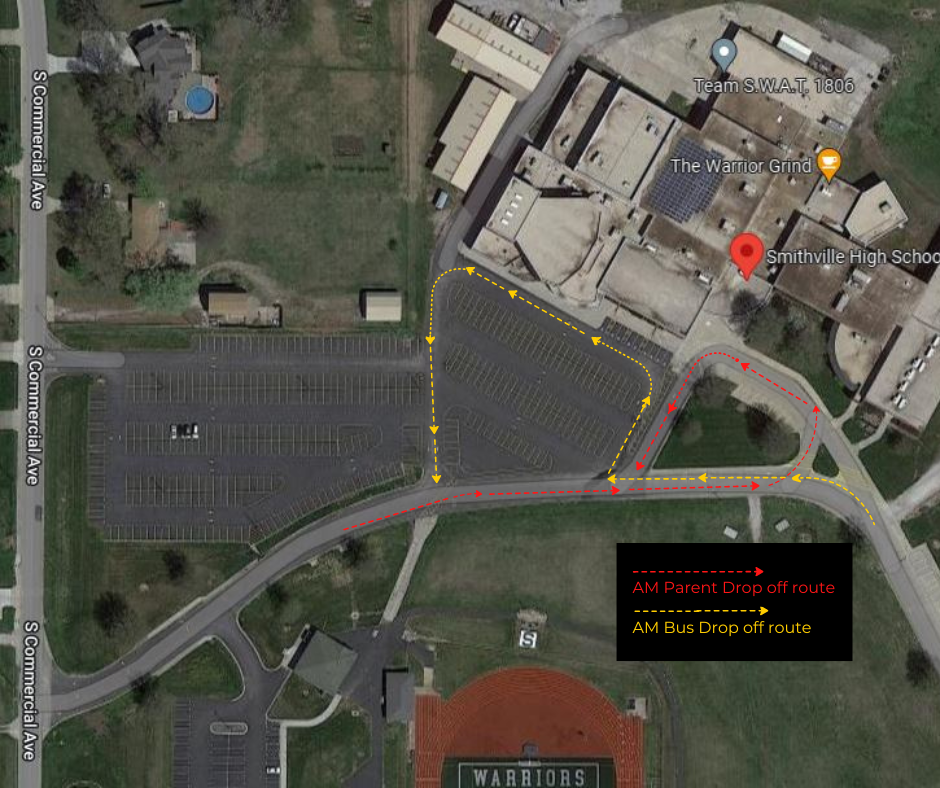 Future Business Leaders of America kick-off meeting August 29th FBLA will host our first official meeting to kick off the new FBLA season in room 206, on August 29th, at 2:50 PM. The first meeting will last around 45 minutes. - Mrs. Marsh
Parking Pass Information: There are three steps in order to receive your parking pass for this school year. It looks slightly different than last year. 1st- Fill out the parking permit form. This form must be filled out in its entirety. You will find the form located in the back to school registration "forms" tab located in your parents PowerSchool portal. On this form it will ask you to upload a picture of your valid driver's license. This step must be completed in order for your form to be approved. 2nd- All fees from previous years must be paid. You may use our online payment system to pay previous school fees.
https://smithville.revtrak.net/Student-Meal-Payments/
3rd - Pay for a parking pass. The cost is $40.00 for the school year.
https://smithville.revtrak.net/Student-Meal-Payments/
All three items must be completed before you will receive a parking pass. Please take a few minutes and double check that all of these items have been completed. Many students have done 1 or 2 items but not all three. Parking passes will start to be distributed within the first two weeks of school. Parking will be "Open" parking again, First Come First Served, and the stadium parking lot will be open this year to park in during the school day as well as after school as in the past. Please let me know if you have any questions. Thank you, Laura Edwards Bookkeeper
edwardsla@smithville.k12.mo.us