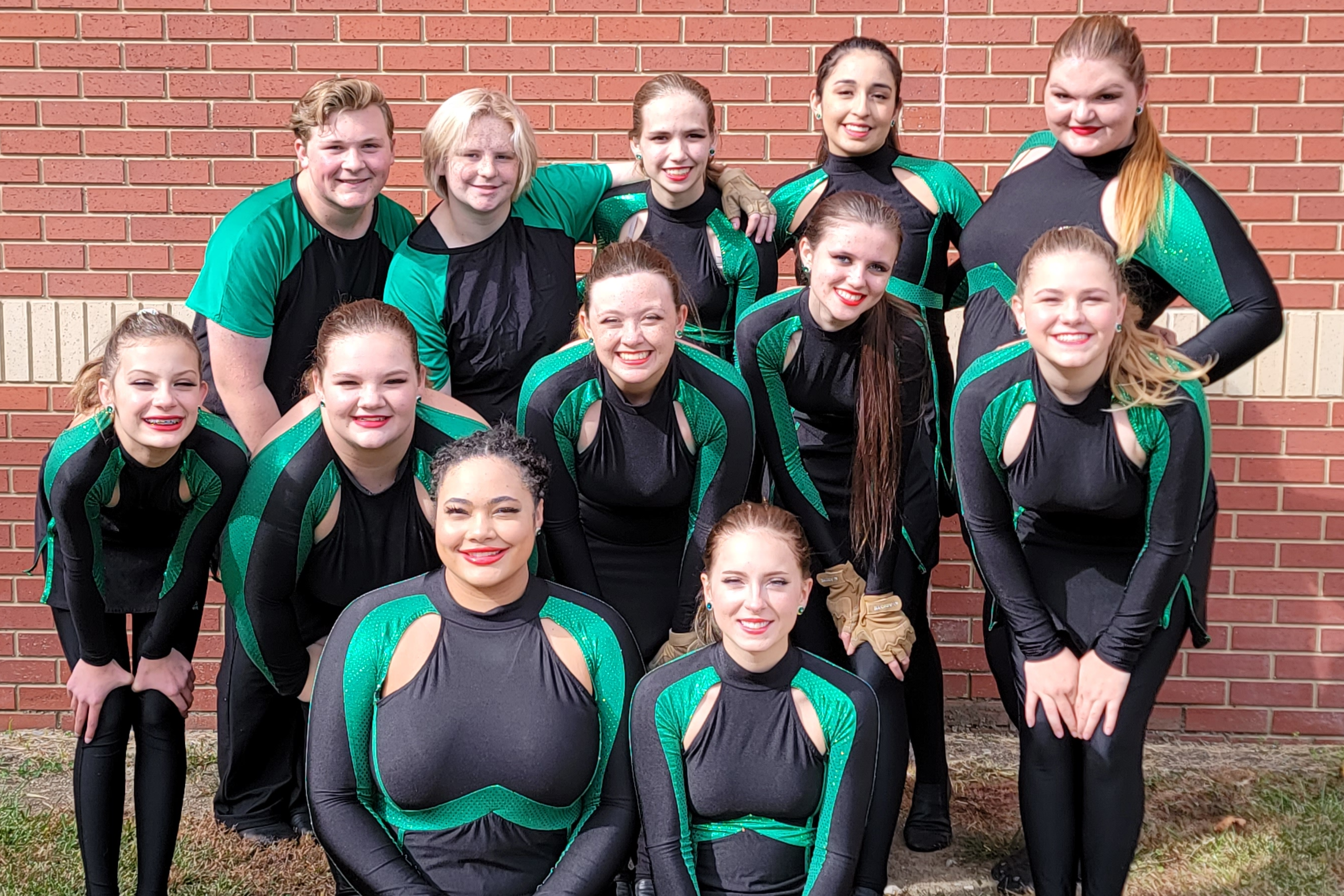 The Smithville Color Guard is an ensemble of students who complement the musical components of the SHS band by providing the additional visual elements of color, fashion, and flair. The SHS Color Guard helps 'tell the story' visually to the audience as the band plays the story musically. Very much a performing art, the SHS Color Guard must learn and master the same march and drill techniques as the rest of the band. However, guard members must also master the additional flag, rifle, or sabre handling techniques and do so with incredible precision and control of time. SHS Color Guard is frequently recognized and honored at band competitions.
The Smithville Color Guard performs at football games during pregame and halftime, at pep assemblies and at competitions.
Winter guard is an indoor color guard activity. Unlike traditional color guard, winter guard is performed indoors, usually in a gymnasium or an indoor arena.
The Smithville Winter Guard Program begins after the marching band season ends, which is usually the beginning of November and continues until the beginning of April.
The winter season consists of local and regional competitions. Smithville High School Winter Guard is a member of the Mid Continent Color Guard Association and Winter Guard International.