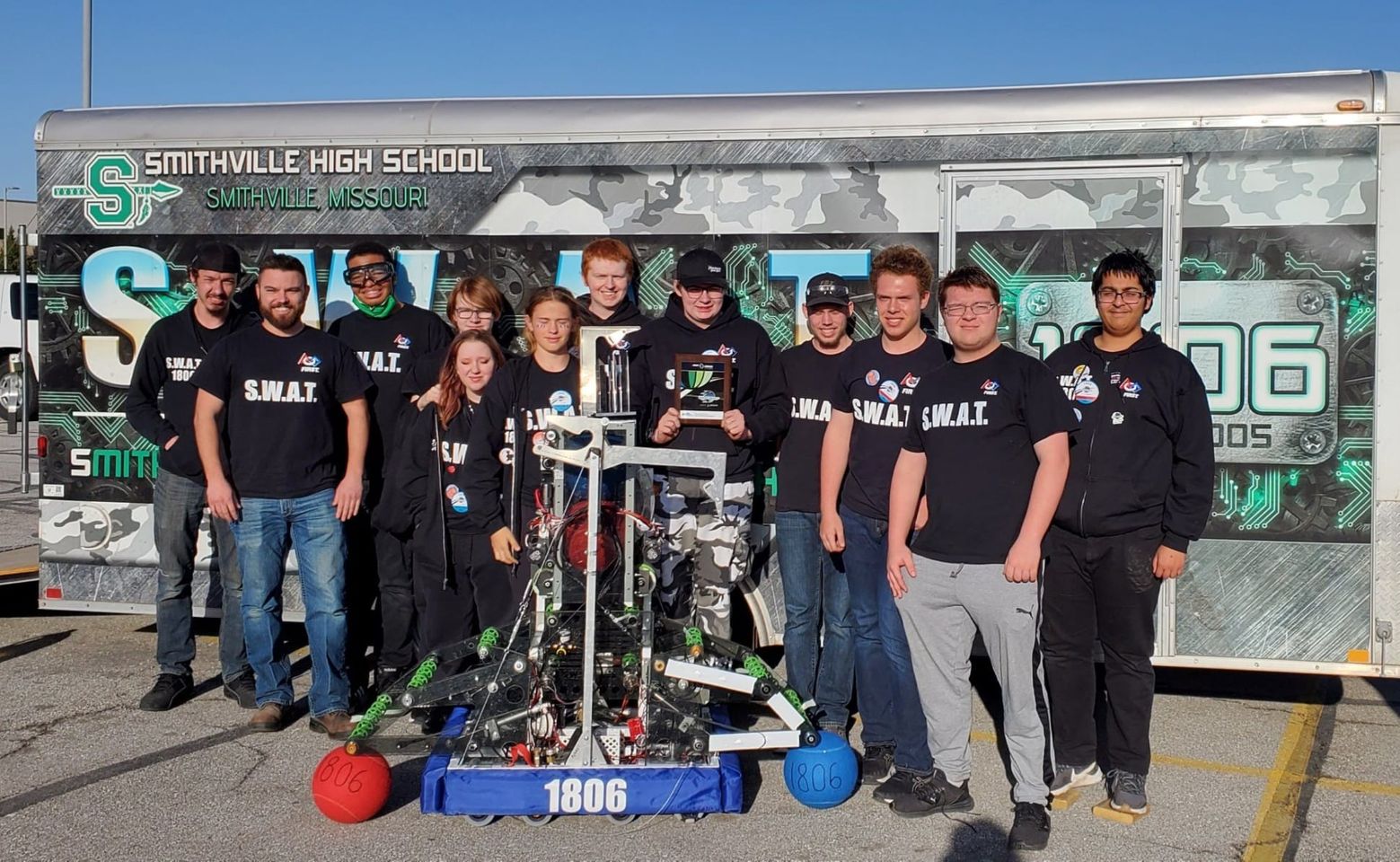 The goal of FIRST Robotics S.W.A.T. is to develop a diverse engineering team that prides itself on creative competition based on gracious professionalism.
Regional Competitions are held in January, March, and April. Meeting times vary and are determined based on an individual basis dependent upon member involvement.
Members are encouraged to be productive in any number of necessary departments including:
Business Planning

Web Page Development

Photojournalism

Public Promotion

Computer Programming

Electronics

Fabrication

Robotics

Leadership
It is recommended that students have a prior Technology/Engineering class but it is not required. It is required that students must be in good standing academically with passing grades and hold good citizenship to become a member. There is a membership fee of $30.00.