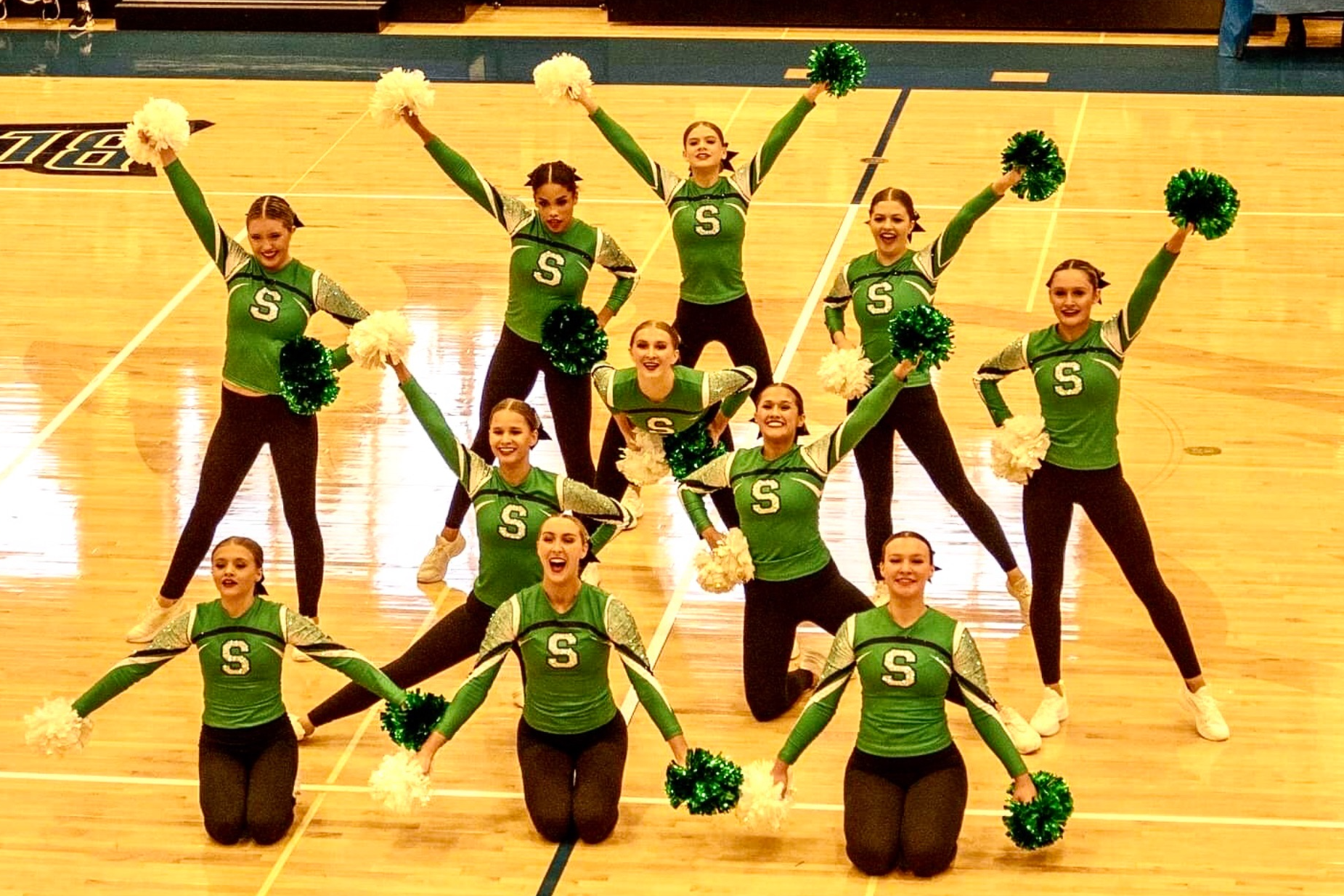 The team holds tryouts in April, and then starts practices in May. They practice 11 months of the year, so the team members must be very dedicated to the sport of dance. The Dazzlers perform at home football games, basketball games, soccer games, and many other community events.
The Dazzlers currently hold the 2nd State Title in the Missouri Dance Team Championships, 2A Division. This year they will compete in two regional competitions and also compete in the Missouri Dance Team Association State Finals in February. They hope to bring home the 1st place title this year! The Dazzlers are grateful to the community and school district for all the support they have received in their endeavors.
Where We Compete
The team competes three times a year:
1. The Kansas City Classic at Liberty High School
2. The Missouri Dance Team Association Regional Competition
3. NDA National in Orlando, Florida
Booster Club
Dazzlers have a strong school and parental support base along with maintaining strong ties within the community.