Warrior QuickNews Archive: March 16, 2020 - COVID-19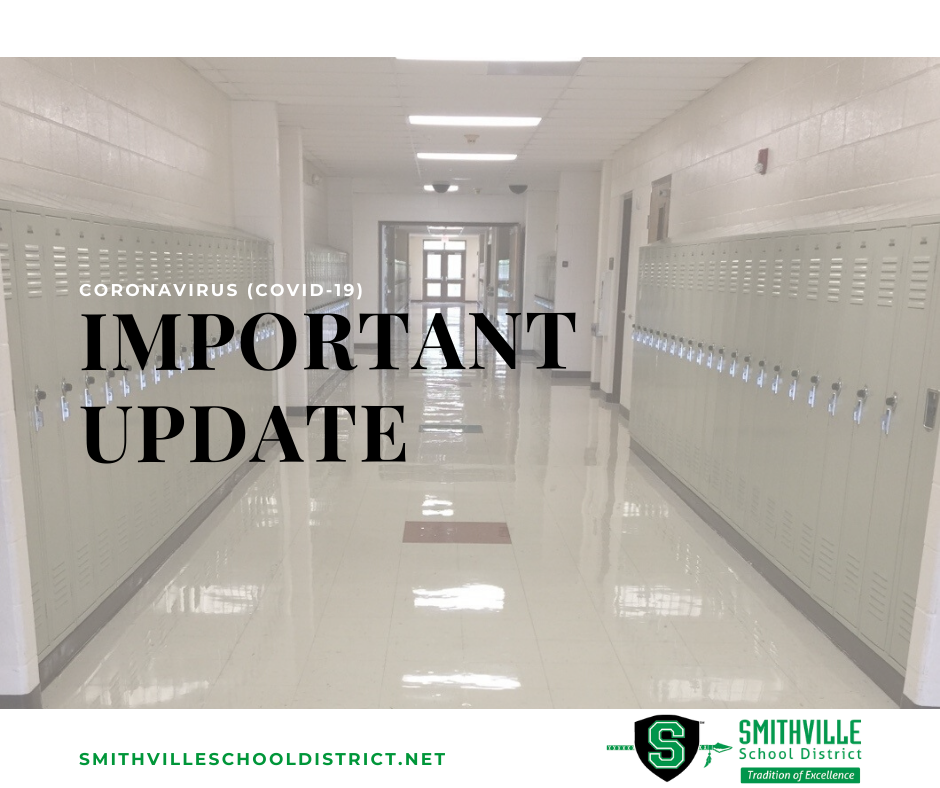 Schools in the Kansas City Region to Close Through Friday, April 3
As a precautionary measure to slow the spread of the COVID-19, the Smithville School District will be closed for 3 weeks, with classes scheduled to resume April 6 unless we communicate otherwise.
Until further notice, all athletics, activities, practices, and events are canceled.
Regular communication will continue through our website www.smithvilleschooldistrict.net as well as our School Messenger communication system. If you have any questions or concerns, please call the District Office at 816.532.0406.
Click the links below to review our most recent communication.
Press release from Cooperating School Districts of Greater Kansas City