ONLINE STUDENT FEES & MEAL PAYMENTS (REVTRACK)
The Smithville School District's Web Store provides a streamlined way to collect online payments with your PowerSchool login. You are able to use your login to make meal service payments or pay school fees on the Web Store!!
Visit the District Web Store at https://smithville.revtrak.net/Student-Meal-Payments/
Directions Below on how to make an Online Payment using Revtrak
On the Home Page, log in using your RevTrak username and password. If you don't have an account, please create an account using the "create new account" button. If you forgot your password, please click on the "forgot password" link to reset your password.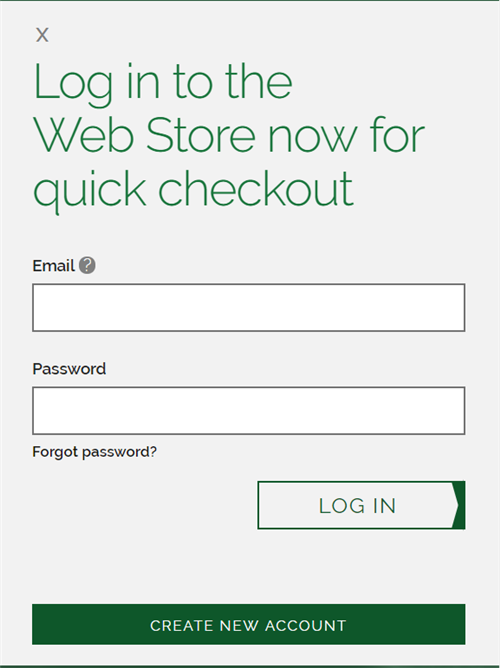 Log-in using your Powerschool Parent Portal username and password.
If you don't have a Powerschool Parent Portal account, please click here for directions to create an account. If you have logged in with a Powerschool account on this page previously you will be able to select it from the Payor Name drop down and click the select button.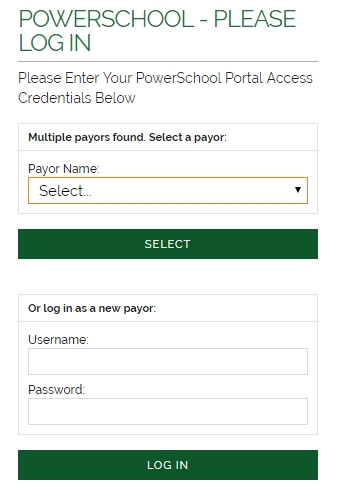 To deposit money for lunches, select Food Accounts. To pay school fees for an individual child, select that child below.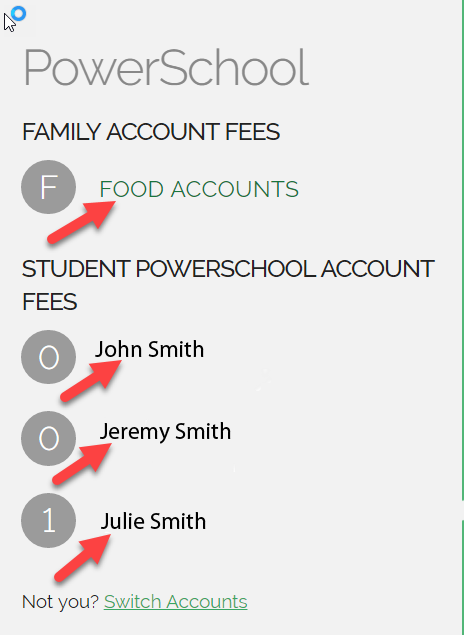 If you select Food Accounts, you will see the current available amount in each child's account. Select the amount you wish to deposit and Add to Cart.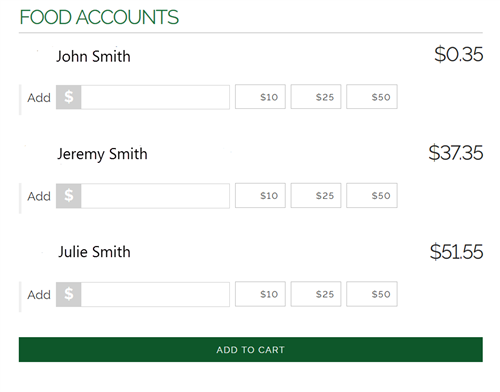 If you selected an individual student to pay school Fees, you will see the current fees that are assigned to that student. Select the fees you wish to pay and Add to Cart.

After all Food and Fees have been added to your cart, you can select the Checkout button.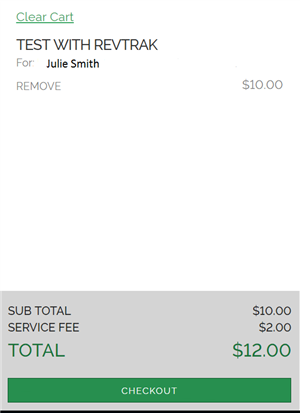 Once you Checkout, you will be asked to confirm your payment information. Once complete you will see your payment immediately reflected in the Parent Portal in PowerSchool.