Warrior QuickNews Archive: March 21, 2020 - COVID-19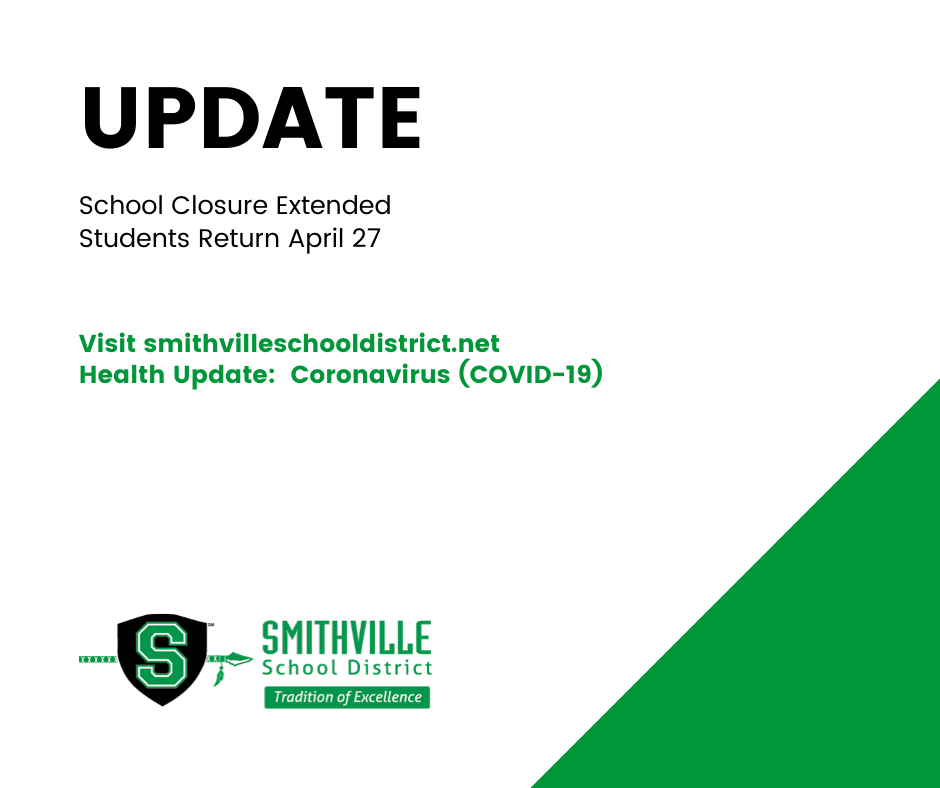 Schools in the Kansas City Region Extend School Closure Through Friday, April 24
School districts across the Kansas City region agreed to keep schools closed in our area through April 24, after a group call with Kansas City Mayor Quinton Lucas. Smithville Schools will be closed through Friday, April 24. Read the joint announcement from the Cooperating School Districts of Greater Kansas City.
We will continue to send frequent updates with information and resources via our web, email, text messages and social media channels. If you have any questions or concerns, please call the District Office at 816.532.0406.
Click here to review our most recent communication.